Celtics
Former Celtic and Houston native Gerald Green is asking for boats to help Hurricane Harvey victims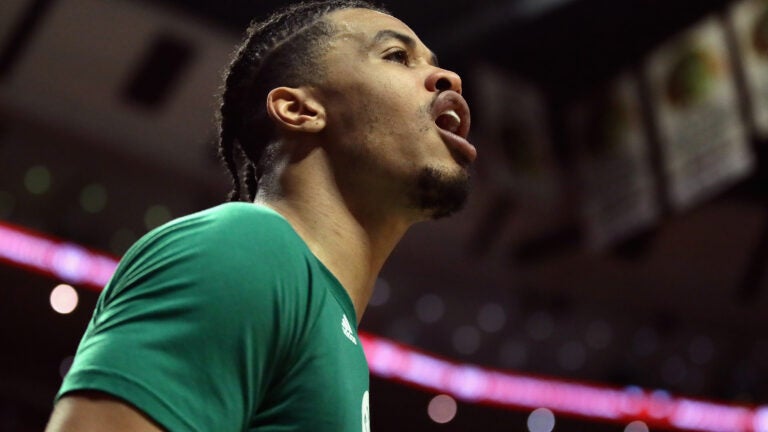 NBA free agent Gerald Green — a Houston native who was drafted by and played the last season for the Boston Celtics — is seeking people with boats in the flood-ravaged area to help him assist victims of Hurricane Harvey.
Green posted a video Monday afternoon on Instagram of himself driving, warning others to stay off the street.
"I need somebody with a boat that can help me go out here and rescue people," said the 11-year NBA journeyman. "There's a lot people that's in danger in Houston. There's a lot of people who's driving out here on these roads. Don't do it."
(Video contains some cursing.)
Green said he had a truck big enough to maneuver in "certain areas," but advised others to stay at home.
At least six people have reportedly drowned trying to drive through the floodwaters. Local officials told CNN that "tens of thousands" of residents are believed to be trapped across Houston, the country's fourth-largest city. Coast Guard officials said Monday they are continuing to receive 1,000 calls a day from people stranded by the hurricane.
As the Washington Post reported Monday, local emergency response crews have asked local residents with boats to help officials rescue those trapped by the unimaginable flooding.
"We gotta go help these people out," Green said in his video.
The former Celtic isn't the only one in the NBA community trying to help. Houston Rockets owner Leslie Alexander announced Monday he would donate $4 million to relief efforts. On Tuesday, he upped the contribution to $10 million. Meanwhile, the Undefeated's Marc Spears asked Tuesday whether NBA players would replicate the memorable 2005 charity game for Hurricane Katrina survivors.