Celtics
Kyrie Irving said he has not spoken to LeBron James since asking for a trade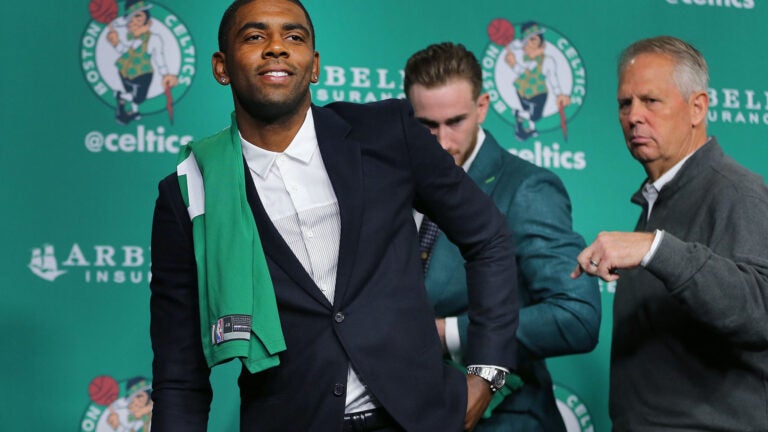 Kyrie Irving was asked about his relationship with LeBron James at his introductory press conference with the Celtics on Friday. The All-Star point guard revealed that he has not spoken to James since he asked to be traded, but focused on the positive when he reflected on his time with his former teammate.
"No, I haven't spoken to him,'' Irving said.
"My intent was to look back at the amount of ground we covered in the last three-year span, and even before that because we had a prior relationship, and to really realize how special that was and how much growth happened in that amount of time. I'd be telling you guys a lie if I didn't tell you I learned so much from that guy.
"The perfection of the craft comes in a variety of forms, and you watch and you ask a lot of the great players, 'What does it take to be great?' I've had the unique opportunity to play with one of the greats, and it was awesome… When you look back you're eternally grateful for the moments that you've had and you've shared. You're able to put peace with that journey and start anew.
"This was a very very challenging decision at first, but after a while you understand and you have that confidence in yourself to understand the magnitude of what you actually can accomplish and potentially can do with other great people.
"Now that I'm sitting here it just echoes in terms of me just being very appreciative of, not only Cleveland fans, but all of Ohio as well as 'Bron for incorporating me into that special team we had in Cleveland.''