Celtics
Bill Russell took a knee while wearing the Presidential Medal of Freedom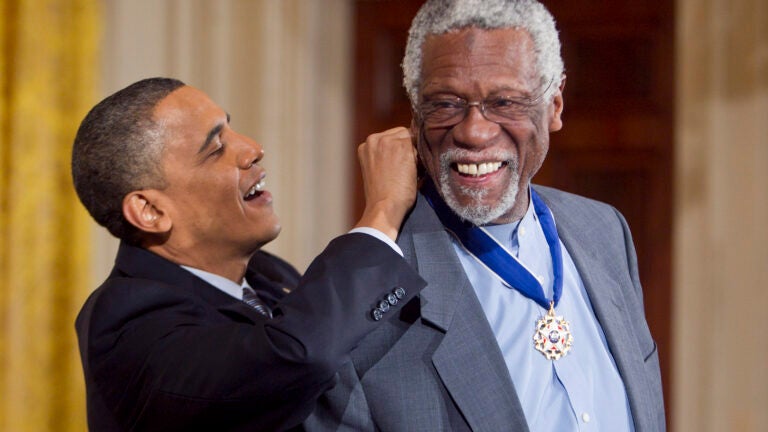 Bill Russell was never afraid to speak up in the cause of civil rights, and little has changed in the mind of the 11-time NBA champion over the decades. After the NFL witnessed widespread response to the comments made by President Trump, the Celtics legend showed his support for the cause with a photo posted to Twitter.
In it, Russell can be seen taking a knee while wearing his Presidential Medal of Freedom:
Proud to take a knee, and to stand tall against social injustice." #takeaknee #medaloffreedom #NFL #BillRussell #MSNBC pic.twitter.com/1MhinoAcW7

— TheBillRussell (@BillRus73270016) September 25, 2017
The NBA later confirmed that the account is legitimate, and the photo is real.
Russell received his Medal of Freedom from President Obama in a ceremony at the White House in 2011.
Led by Russell and Red Auerbach, the 1960-61 Celtics linked arms in support of civil rights:
https://twitter.com/JasonSchwartz/status/912675823240581121