Celtics
Marcus Morris will miss at least a week with knee soreness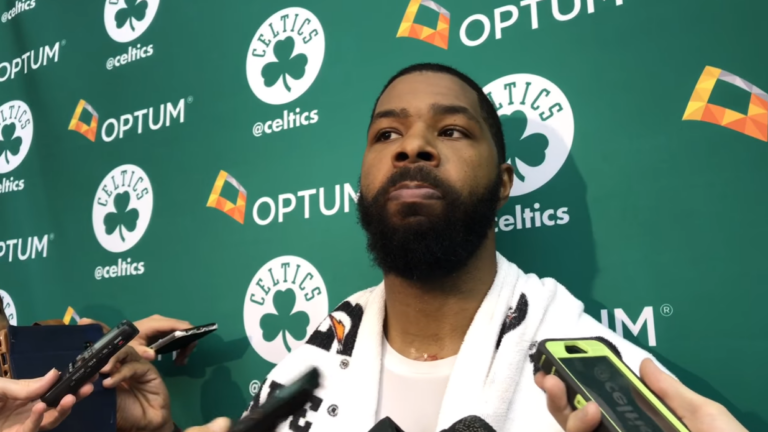 After joining the team late due to his aggravated assault trial in Phoenix, Celtics forward Marcus Morris is expected to be sidelined for the start of Boston's season.
Head coach Brad Stevens said on Sunday that Morris will be out "for the coming week-plus" — a timeline that obviously includes the team's season opener against the Cavaliers on Tuesday. Stevens said that their staff plans to re-evaluate the potential stater at the end of the month, but the injury does not appear to be something that will plague him long-term.
They've done all the testing, and structurally, the knee is in good shape," Stevens told reporters. "But I think it is a quick turnaround to get here last week and play in a regular-season game. It's going to be a little bit of time probably before he hits the court again."
Morris missed the first eight days of training camp and played only 11 minutes of preseason basketball in Boston's last of four games. Coming off the bench, the 28-year-old went 3-for-6 from the field and scored seven points.
"With him getting here a little bit late, we feel like he needs a little more of a preseason," Stevens said. "I think we're going to be a better basketball team with Marcus available, but he's not."
As for who his starting five will be in Cleveland on Tuesday? Stevens wouldn't officially reveal his lineup but alluded that it will stay pretty similar to what it's been throughout preseason. If that's the case, then Jayson Tatum, Jaylen Brown, Kyrie Irving, Gordon Hayward, and Al Horford will all likely get the start.
"We're going to need other people to step up," Stevens said to account for Morris' absence.