Celtics
How the Cavs are dispelling rumors that LeBron's 'Arthur fist' meme was about Kyrie Irving
"Mood."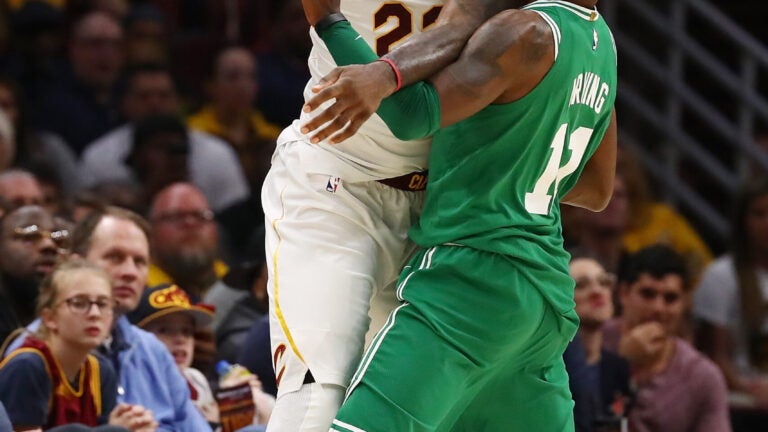 When LeBron James shared a photo of a cartoon clenched fist last week…
…many jumped to the conclusion that the post was in response to Kyrie Irving's 35-point performance against the Atlanta Hawks that Monday. After all, James published it shortly after the Celtics' 110-107 win — the team's ninth straight in a streak that is now up to 12.
The image, which originates from the children's show, Arthur, is a meme intended to indicate internal feelings of frustration or anger. Given James' caption, "Mood…," some are speculating that the three-time NBA champion is getting fed up with his current team. The 7-7 Cavaliers have been struggling to start the season, while the 12-2 Celtics sit atop the Eastern Conference. But of course it's all chatter. But of course James could very well not be upset about anything at all.
When asked about the meme, he played it off.
"I like Arthur," James told reporters.
He later a follow-up Instagram in an apparent effort to clarify what he meant by the post, suggesting that the fist was one of celebration.
Following Cleveland's narrow 104-101 victory over the Knicks on Monday, James's teammates hopped on the Arthur bandwagon with their own posts. A number of Cavaliers, including Isaiah Thomas, shared images of the happy cartoon aardvark with the caption, "Mood."
https://www.instagram.com/p/Bbd0hfZgEfo/?hl=en&taken-by=unclejg8