Celtics
Brad Stevens is a fan of how the Patriots are preparing for their Mexico City game
"The Patriots probably have the perfect week in place."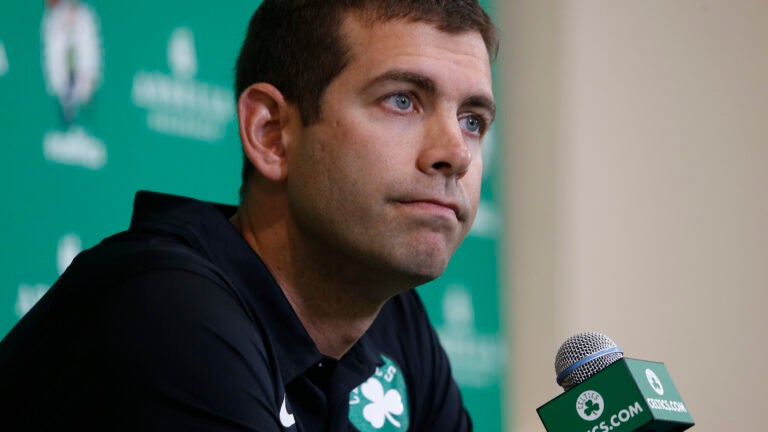 As the Patriots prepare for an upcoming game in Mexico City by training at altitude in Colorado, Celtics coach Brad Stevens gave their planning a tip of the cap.
Marc Bertrand, co-host of 98.5 The Sports Hub's Bertrand & Zo, was on the verge of bringing the regular interview to a close when Stevens interjected to ask if the show's other host, Scott Zolak – who is also a Patriots radio commentator – was in Mexico (for the team's upcoming game). When the Patriots' itinerary was explained, Stevens remarked, "Smart," before adding:
We played there a couple of years ago, and the reason I asked that is the one thing that hits you quickly when you get there is that the altitude is real. And it's interesting, because I was thinking about the Patriots probably have the perfect week in place when you think about being in Denver, working out at altitude in Colorado Springs, and then going to Mexico City. I remember we were there for a day of practice before we played, and I mean we were hurting in that practice that day, so that'll be a good transition for them.
The Celtics played the Kings in Mexico City in Dec., 2015. Despite the challenges of the altitude, Boston prevailed 114-97.
Zolak then asked Stevens if the Celtics used their own food or took "precautions" in a foreign country.
"I don't remember the exact details, but it was great," said Stevens. "They were great to us, it was a great trip. It was a really fun atmosphere. It was fun to be a part of. I think you'll have a great time."