Celtics
Here's what Brad Stevens is saying about the Celtics' winning streak
The Celtics' coach is keeping things in perspective.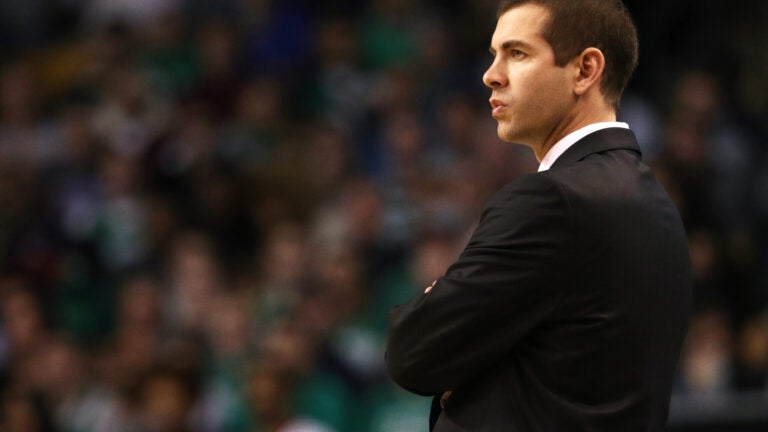 The Celtics continue to eke out wins, but Brad Stevens is far from satisfied. In fact, Boston's coach isn't even prioritizing winning in comparison to a larger goal.
When asked about his thoughts on the pressure of keeping the team's 16-game winning streak alive, Stevens offered this as a response:
Coaching basketball is not pressure. Playing basketball is not real pressure and sometimes we overdo this stuff. We're just trying to prepare well for the next game. The streak doesn't mean anything to me — maybe it does to the guys in the room. It's about finding ways to get better and finding ways to get the job done.
It's a message that echoes comments he made when the streak was at 14  consecutive wins.
"We haven't played well enough to consider this win streak to be valid in my opinion," Stevens said on Saturday. "We've figured out ways to win games. We gotta play a lot better."
Stevens comments reflect his wider coaching pedagogy, which Jaylen Brown described as "dope" in September:
https://twitter.com/ESPNForsberg/status/914206049531514885