Celtics
Danny Ainge gave a promising update on Gordon Hayward's recovery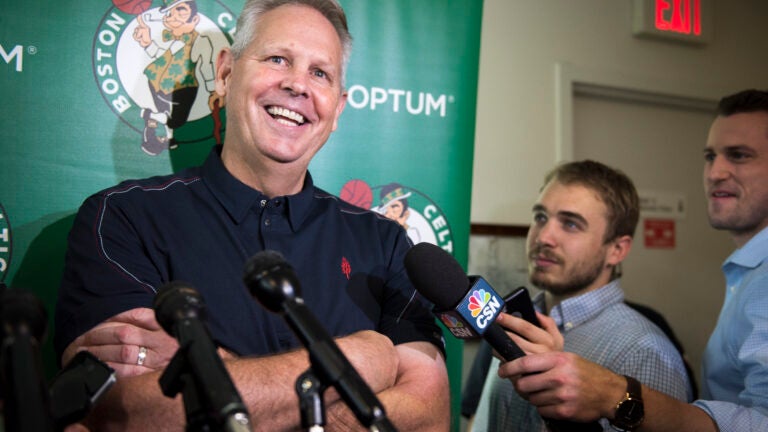 Less than 24 hours after Gordon Hayward's wife caused a stir with a photo of his boot-less foot, Celtics president of basketball operations Danny Ainge shared that the injured forward is "a couple weeks away from being permanently out of the boot."
During his weekly appearance on 98.5 The Sports Hub's Toucher and Rich, Ainge deemed Hayward's rehabilitation process for his left ankle to be "right on schedule."
"He's progressing along," Ainge said. "He can take the boot off for short periods of time. But he's doing really well. His therapy is going great. He's right on schedule. He's doing sometimes two workouts a day and trying to get stronger. The next phases are getting out of the boot completely."
The Celtics have publicly ruled Hayward out for the remainder of the season — an outcome that he seems to have accepted, per his blog post and press conference. When asked if the All-Star has expressed any desire to return to the court this year, Ainge said he hasn't.
"You know he hasn't expressed that," he told the radio hosts. "Just knowing professional athletes, I know that down inside he wants to be back faster than anybody has ever been back from this kind of injury … I know what's going on in his mind, but I don't think he'll say anything about how fast he wants to get back."
In the meantime, Hayward will continue to work towards a successful recovery.
"He's got a competitive streak to him," Ainge said. "He's asking lot of questions. He's got good people around him. He's diligent in his rehab."