Celtics
Why Kyrie Irving called basketball an art form
"Sometimes it's going to be all scribble and stuff like that."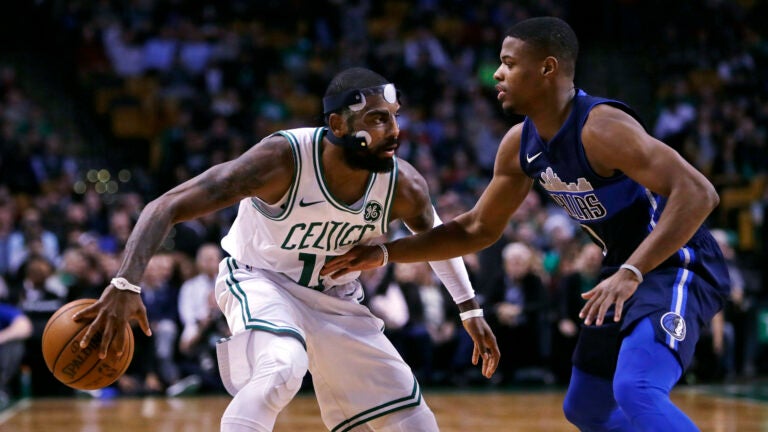 For Kyrie Irving, basketball isn't just a game. It's an art form.
The 25-year-old All-Star explained the comparison after the Celtics' 97-90 win over the Mavericks Wednesday night.
"It's just a lot of movements — a lot of thoughts that you have to put into action," he said. "It's just a constant masterpiece that you have to paint."
Irving highlighted a number of components that constitute his "masterpiece," including the responsibility he puts in his teammates, the responsibility he instills in himself, the demand for those responsibilities on every possession, and the energy it takes for him to be there for his team on both ends of the floor.
"Sometimes it's going to be all scribble and stuff like that," he said. "It's OK to get out of the lines. That's the way I think of it sometimes, or, excuse me, most of the time, when I'm describing it and watching it. Just watching so many different details that I need to do in order to think about the best way to get a win."
Wednesday's postgame wasn't the first time Irving has made the analogy, however. Chapter 3 of his "Uncle Drew" series begins with the following quote: "Basketball isn't a game. It's an art form. You master the fundamentals, so you forget 'em, so you can improvise and just concentrate on what really matters: getting buckets."
https://www.youtube.com/watch?v=spDdO_ZB-lE