Celtics
Danny Ainge confirms Isaiah Thomas tribute video will be Feb. 11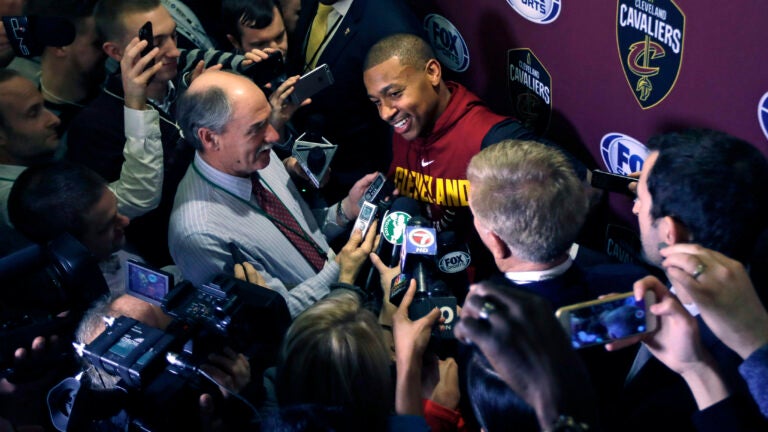 It's official.
Danny Ainge confirmed on 98.5 The Sports Hub's "Toucher and Rich" Thursday morning that the Celtics will air their Isaiah Thomas tribute video on Feb. 11 — the same day as Paul Pierce's jersey retirement ceremony.
The team initially planned to run the video during the Cavaliers game on Jan. 3 but held off at Thomas's request. Thomas told reporters before Wednesday's game that he wanted to save the honor for a night when his family could be at the Garden.
"I wanted my family to experience the love and appreciation this city and this organization was going to give me on that night," he said.
Some, including Celtics play-by-play announcer Mike Gorman, are upset by the interference with Pierce's celebrations, as the retirement of No. 34 has been planned for months. Gorman said he believes Thomas is overstating his place in franchise history, arguing that his two and half seasons in Boston pale in comparison to Pierce's 15.
But Ainge doesn't think having both commemorations scheduled for the same night will take away from the sentiment behind either one. And Thomas agrees.
"That's Pierce's night. But, like, the video tribute ain't the whole night," he said. "I don't know why people are so mad about it – I'm not taking nothing from Paul Pierce. He did 15 years here, so there's nothing I can take from him."