Celtics
A spontaneous dunk contest broke out at the Celtics' practice in London
Who do you think won?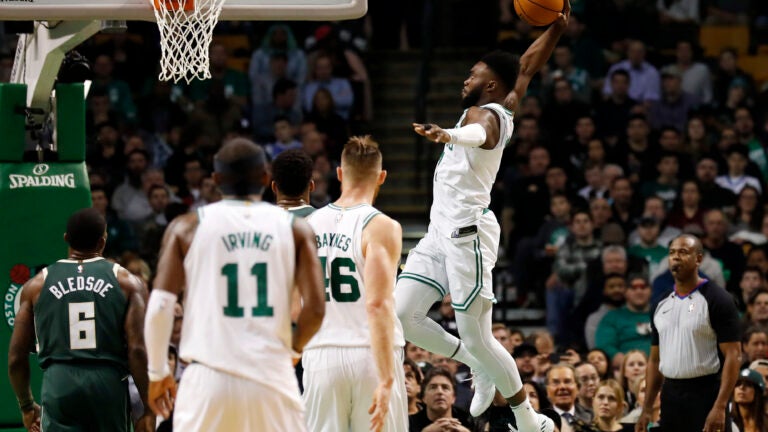 Jayson Tatum isn't the only high-flyer on the Celtics.
Ahead of Thursday's game against the Philadelphia 76ers in London, three Celtics competed in an impromptu dunk contest during the team's practice Tuesday in the English capital.
A dunk contest broke out at #Celtics Practice in #NBALondon! ?? pic.twitter.com/fOuQdEmOxe

— NBA (@NBA) January 9, 2018
While Jaylen Brown almost made the reverse-rotation 360 look too easy, Marcus Smart arguably throws down two technically more difficult dunks (Terry Rozier, meanwhile, didn't do anything we haven't already seen during a game).
Maybe Brown, who turned down an invite to the actual dunk contest last year, is saving his best stuff for later.