Celtics
Isaiah Thomas has agreed to pass on his tribute video during Paul Pierce's jersey retirement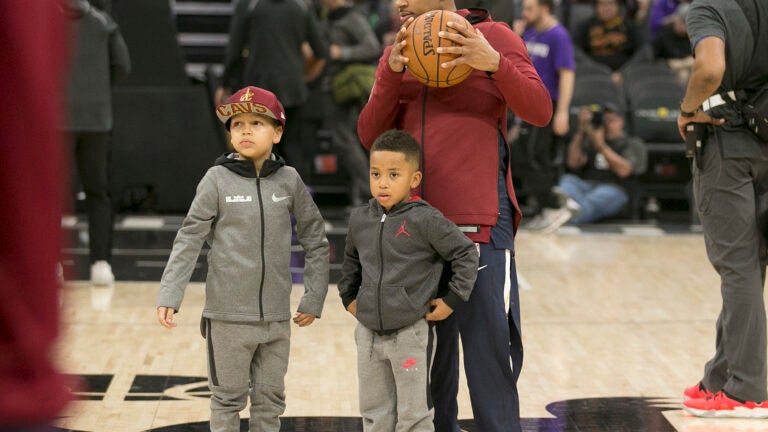 It appears Feb. 11 will be Paul Pierce's day and Paul Pierce's day only.
Cavaliers point guard Isaiah Thomas has backed down from his request to have the Celtics show his tribute video when Cleveland returns to the TD Garden on Feb. 11 for the teams' final meeting of the regular season.
I'd like to thank the Celtics for their gracious offer to play a video tribute on Feb 11th celebrating my 3yrs in Boston. But since it appears this has caused some controversy w/ Paul Pierce's night I'd ask the Celtics instead to focus all of their attention on #34's career.

— Isaiah Thomas (@isaiahthomas) January 17, 2018
Boston had initially planned to honor its former player at his homecoming in January, but Thomas asked the video be postponed to a future date so that his family could be present. The next available opportunity was Feb. 11, the same night as Pierce's jersey retirement ceremony.
Both Thomas and Celtics president of basketball operations Danny Ainge believed the two commemorations would not take away from the other if held the same night, but Pierce expressed his desire to have the evening to himself.
"I'm not saying Isaiah shouldn't get a tribute video," he said during an episode of ESPN's The Jump. "But like, listen, on Feb. 11, the night I get my jersey retired, man, I'm not sure I want to look up at the jumbotron and see Isaiah highlights. After all the years I put in…"
Even without the tribute video, however, Thomas says he's looking forward to "coming back and playing in Boston."
https://twitter.com/isaiahthomas/status/953427364897271808