Celtics
Kyrie Irving: Knee surgery report 'sounds like a HIPAA violation'
A recent report said the Celtics guard used the threat of surgery to force his trade out of Cleveland.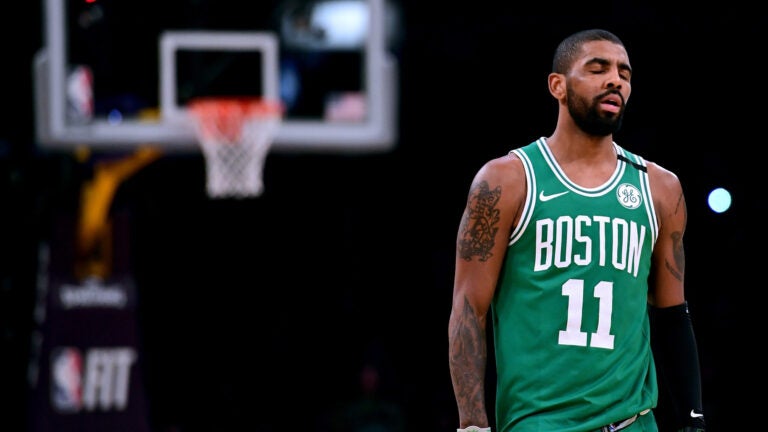 Kyrie Irving refutes a recent report that he told the Cleveland Cavaliers he would sit out this season to have minor knee surgery if he weren't traded.
"It's not true," Irving told reporters Friday in San Francisco, where the Celtics practiced ahead of Saturday's game against the Golden State Warriors.
"It's kind of crazy the amount of things that are still coming out, that are still trying to be relevant," he said. "I guess that's part of being in the NBA and all the media scrutiny and everything that goes with it."
Here's video of the exchange via MassLive.
Cleveland.com reported Thursday that Irving used the threat of surgery to force his request to be traded. The Celtics guard reportedly still needs the minor procedure as a follow-up to the surgery he had in 2015 to repair his broken left kneecap.
Irving answered no Friday when asked if he ever considered surgery this past summer and, when pressed if he still needed it, suggested the report violated medical privacy laws, even though most professional athletes sign waivers exempting them from such rules.
"Sounds like a HIPAA violation," he said. "That's what it sounds like to me."
Irving repeatedly complained of knee soreness last season, but he hasn't missed any time this year because of it.