Celtics
Kyrie Irving has a new flat-Earth disciple in Geno Smith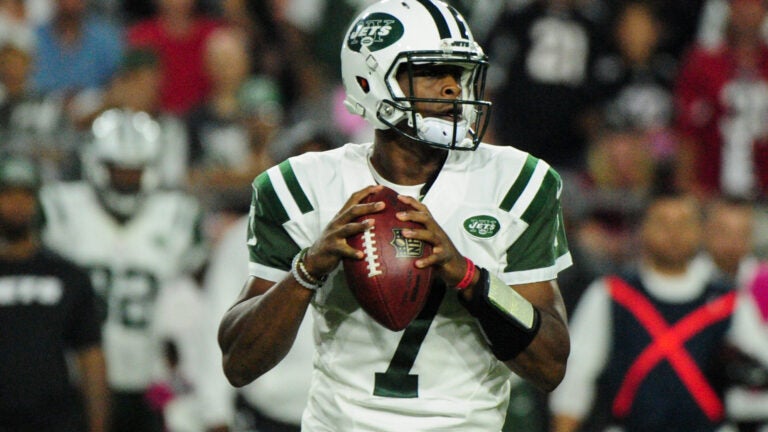 Kyrie Irving's skepticism of a spherical earth is well-documented, his flat-Earth musings earning him multiple globes from people who don't share his doubts about the shape of the planet. But they've also earned him a following among his peers.
Over the weekend, former Jets and current Giants quarterback Geno Smith says he found time this offseason to study the flat earth conspiracy:
I been studying this whole flat earth vs globe thing… and I think I may be with Kyrie on this… b4 you judge do some HW but what do you guys think?

— Geno (@GenoSmith3) February 24, 2018
Smith continued, writing that he merely wanted to start a thought-provoking conversation. He encouraged his fans to keep an open mind because "as we know a lot of the 'truths' that we thought were true actually aren't."
Irving has made the same point. For both players, the forays into flat-Earth discussions have less to do with the actual shape of the planet and more to do with challenging dogmas.
The responses poured in immediately as Twitter tried to change Smith's mind, but the quarterback wasn't buying the evidence provided. He said that pictures and video from space could have been altered by Photoshop, then asked if a person who'd traveled to the South Pole had gone past the 'restricted areas.'
Smith's shift toward flat-Earth truther had some people suggesting that he enter the NFL's concussion protocol and led to a a brutal comment on the former second-round pick's accuracy.
Im Just saying if youre mind was truly open u would probably overthrow it

— PFTCommenter (@PFTCommenter) February 24, 2018
But the negative feedback did not dampen Smith's enthusiasm. On Sunday, the 27-year-old set off to double check Ferdinand Magellan's findings. No word yet on whether he reached the edge.
https://twitter.com/GenoSmith3/status/967841486023938049