Celtics
Kyrie Irving expected to return in 3 to 6 weeks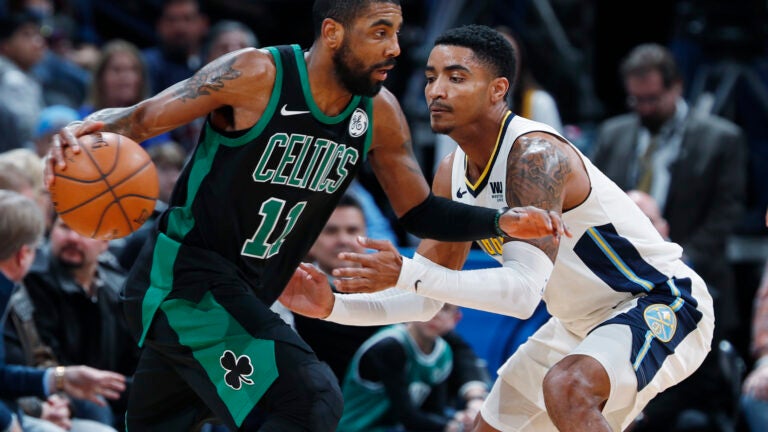 Celtics point guard Kyrie Irving could return to the court in 3 to 6 weeks following a "minimally invasive'' procedure on Saturday to alleviate soreness in his troublesome left knee, according to the team.
That means Irving could be back near the start of the playoffs or, on the later end, in a conference semifinals series.
The procedure on Saturday removed a tension wire in Irving's knee, according to the Celtics.
"The wire was originally placed as part of the surgical repair of a fractured patella sustained during the 2015 NBA Finals,'' the team said in a statment. "While removal of the wire should relieve irritation it was causing in Irving's patellar tendon, the fractured patella has fully healed and Irving's knee has been found to be completely structurally sound.''
Irving, who turned 26 on Friday, has missed Boston's last five games because of the sore left knee, and he did not accompany the team on its current four-game road trip that began Friday night against the Blazers.
Irving is averaging 24.4 points, 5.1 assists and 3.8 rebounds this season, his first in Boston. The Celtics have essentially locked up the No. 2 seed in the Eastern Conference playoffs, so Irving's absence in the short term will have no real effect on their upcoming postseason matchup.
Still, there are just 10 games left in the regular season, so it is clear that when or if Irving returns, he will not have much time to regain his rhythm.