Celtics
Drew Bledsoe got an accidental shoutout after Game 1 of the Celtics-Bucks series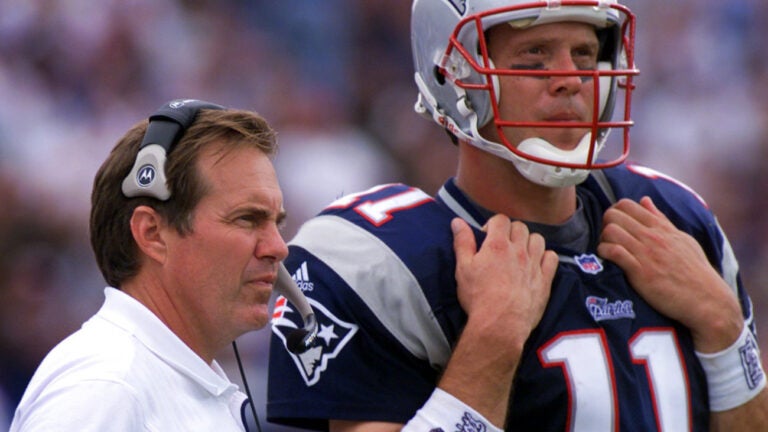 Drew Bledsoe may be out of sight, but he is apparently not out of mind.
Bledsoe got a seemingly unintentional shoutout during Terry Rozier's press conference following Game 1 of the Celtics-Bucks series. When asked about what was at the top of the Boston's list for its matchup against Milwaukee, Rozier said the team wanted to "move the ball side to side." As he was identifying some of the individual player's strengths, however, he mistakenly referred to Bucks point guard Eric Bledsoe as former Patriots quarterback Drew Bledsoe.
"We definitely feel like they're not as quick laterally as us, but they're very tall and athletic," Rozier said. "We just tried move the ball offensively and get great shots, while defensively, we wanted to play long and show our arms."
"Giannis, he loves to push the ball. Drew Bledsoe, he loves to push the ball. Khris Middleton, he makes tough shots," he continued. "We just try to limit them at what they're good at by just being long off the ball and showing our presence. I feel like we did a great job of that throughout the majority of the game."
Eric Bledsoe, who averaged 17.8 points during the regular season, scored just nine points Sunday afternoon. Drew, on the other hand, is now living out in Washington, but told Boston.com he was able to catch the end of the game — all while probably enjoying a nice glass of Doubleback's Cabernet Sauvignon.