Celtics
Kobe Bryant explains what Brad Stevens does differently than other coaches
"I think he observes a lot better."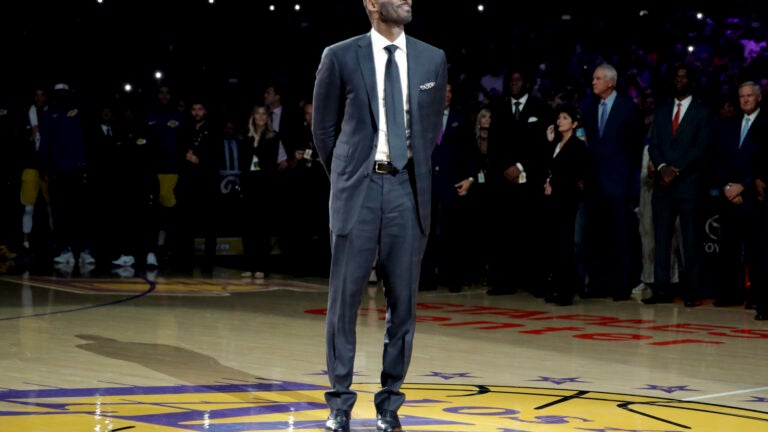 The Celtics heaped praise on coach Brad Stevens following their Game 3 overtime win against the 76ers Saturday.
Stevens drew up not one, but two impressive after-timeout plays down the stretch against Philadelphia. Dishing out words like "genius" and "guru," the team expressed their respect and appreciation for their coach's exceptional play-calling abilities.
"I know to just trust Brad's instinct and judgement," Al Horford, who scored the game-winner, told reporters after Boston's victory. "He sees certain things. He understands them . . . He seems like he makes the right decision every time."
Celtics players, however, are by no means the only ones taking note of Stevens's impeccable court sense.
Speaking to co-hosts Chris Mannix and Caron Butler on Fox Sports Radio Sunday, retired Lakers shooting guard Kobe Bryant echoed Horford's sentiment. Bryant said Stevens's eye for the game distinguishes him from other coaches in the league.
"I think he observes a lot better," he told Mannix and Butler.
Bryant said Stevens observes not only the game but also the flow of the game and players' tendencies — a skill Bryant noted demands a lot of time and dedication.
"To be able to see the game like that requires a lot of film study," he said. "Watching film over and over and over, studying over and over and over, to then be able to observe things in real time. That can only be done by a person who has that level of commitment to the game . . . It doesn't happen if you don't have it."
As for his thoughts on the game-winning layup in overtime?
Bryant said he just laughed after it happened.
"He just pulled everybody up," Bryant explained. "It was prime misdirection. Al Horford just held — he just vacated the backside. If you simply put everybody there, it's a dead giveaway for what's going to happen. He used Philly's aggressiveness and youth against them."
"He knew they were going to be aggressive defensively," Bryant continued. "He knew they were going to overplay, so he pulled everybody up, and now you have Horford on the backside. Stevens is able to look at the game and able to make adjustments on the fly. He's a great coach, man."
https://twitter.com/celtics/status/992915130361954304