Celtics
Coming soon to Drew Bledsoe's winery: Terry Rosé?
"It will have a great finish."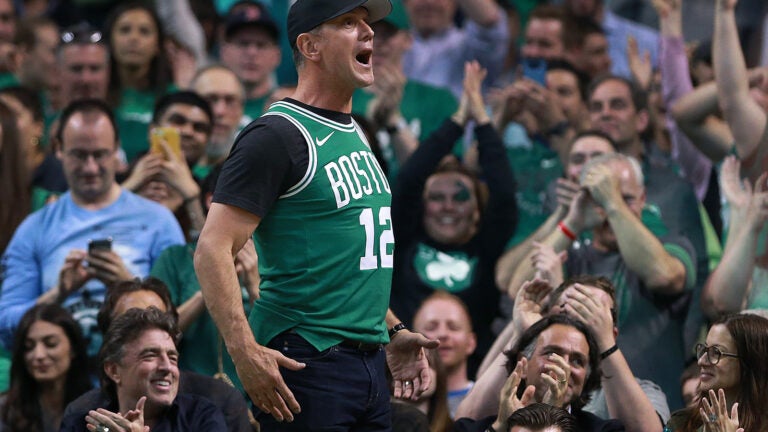 A familiar face returned to Boston for Game 5 of the Celtics-Sixers series at the TD Garden Wednesday night.
The one and only Drew Bledsoe, not to be confused to Bucks point guard Eric Bledsoe, sat courtside with Celtics co-owner Wyc Grousbeck to watch his new friend, Terry Rozier, score 17 points en route to Boston's series-clinching victory.
After acknowledging each other from a far since Game 1 of the Celtics-Bucks series, the pair met for the first time before tip-off Wednesday.
Rozier gave Bledsoe a signed jersey, which the former Patriots quarterback proudly donned in the fourth quarter of the game. With the score tied at 94, the video board panned to Bledsoe, who slowly unzipped his jacket to reveal his new No. 12. The Celtics proceeded to go on a quick 6-0 run — forcing 76ers coach Brett Brown to burn a timeout with five and a half minutes to go.
"This whole thing with Terry has been super fun," Bledsoe said in a surprise postgame press conference. "It's been fun going back and forth with Terry, but it's mostly been fun because the Celtics are playing great basketball."
Bledsoe, who now harvests his own wine in Washington, said there may be a new addition coming to Doubleback Winery lineup in the near future.
"Terry Rosé," he called it. "It will have a great finish."
https://www.instagram.com/p/BikvPT2HAxl/?hl=en&taken-by=celtics