Celtics
Here's the schedule for the Celtics-Cavs Eastern Conference finals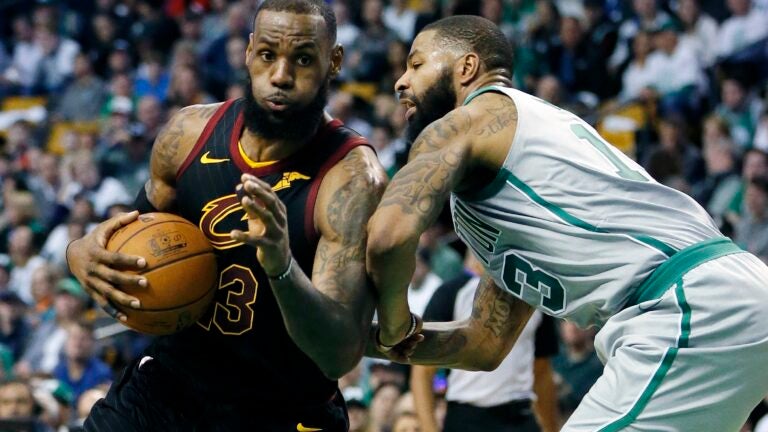 The Boston Celtics and Cleveland Cavaliers are back for a rematch of last year's Eastern Conference finals. Of course, after all the changes both the organizations have made since they last met in the playoffs, it's only a rematch for 13 of the 30 players from the 2017 edition of the rivalry.
The Celtics' offseason moves left Al Horford, Jaylen Brown, Marcus Smart and Terry Rozier as the only holdovers, while the Cavaliers' trade deadline overhaul sent six players packing. Cleveland's new-look team finished the regular season with a 50-32 record, then knocked off the Indiana Pacers in seven games and swept the Toronto Raptors to reach this point.
LeBron James is averaging 34.3 points and 9.0 assists per game in the playoffs. It will be fascinating to watch Brad Stevens attempt to slow him down and advance to the NBA Finals, where the winner of Warriors-Rockets awaits.
Here's the full schedule for the Eastern Conference finals:
Sunday, May 13: At Boston, 3:30 p.m. (ABC)
Tuesday, May 15: At Boston, 8:30 p.m. (ESPN)
Saturday, May 19: At Cleveland, 8:30 p.m. (ESPN)
Monday, May 21: At Cleveland, 8:30 p.m. (ESPN)
Wednesday, May 23: At Boston, 8:30 p.m. (ESPN)*
Friday, May 25: At Cleveland, 8:30 p.m. (ESPN)*
Sunday, May 27: At Boston, 8:30 p.m. (ESPN)*
*If neccessary