Celtics
Morning sports update: Charles Barkley to LeBron James: 'You better get damn worried' about Celtics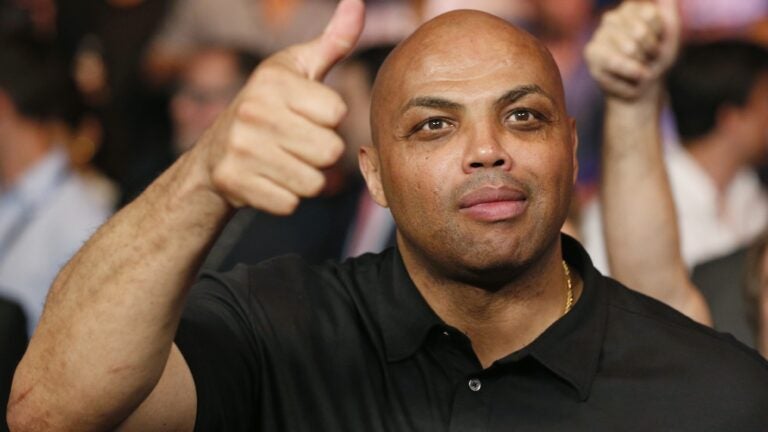 J.D. Martinez and Rafael Devers each hit solo home runs for the Red Sox, but the A's hit three solo shots to beat Boston 6-5. Kevin Durant had 37 points as the Warriors cruised to a 119-106 victory over the Rockets in Game 1 of the Western Conference finals.
Charles Barkley to LeBron James: 'You better get damn worried' about Celtics
After getting blown out by the Celtics in Game 1, LeBron James said, "I have zero level of concern at this stage."
Charles Barkley says he might want to raise that level a notch or two.
"LeBron James, you said you ain't worried but you better get damn worried," Barkley said on NBA on TNT. "Because those young boys are coming for your head."
The former MVP and 11-time All-Star cautioned that he's "not saying Boston's going to win the series." But he said that Celtics have some very favorable matchups against the Cavaliers, especially in Al Horford, and "all basketball is about matchups." He also offered some advice to the Cleveland head coach.
"The one adjustment Ty Lue's going to have to start playing some of those younger guys who are more athletics because Tatum, Brown — they're coming and they're too fast for a lot of those," Barkley said.
His fellow TNT analyst and former MVP, Shaquille O'Neal, reminded Barkley that it was still very early in the series.
"How many times as stars, as players, have we been super excited after one game?" O'Neal asked. "You gotta win four games."
"You said you ain't worried… You better get damn worried."

Chuck has a message for LeBron ? pic.twitter.com/CbPKusd2sN

— NBA on TNT (@NBAonTNT) May 15, 2018
Guess who's missing Kyrie Irving the most?: It's not the Celtics, Chad Finn writes. LeBron James and the Cavaliers are feeling Irving's absence more than Boston. Even though James's former sidekick was phenomenal for the Celtics in the regular season, Brad Stevens has more to turn to than Cleveland does without him. (Boston.com)
What the Cavaliers had to say before Game 2 against the Celtics: Kevin Love and the Cavaliers expect LeBron James to have a big bounce-back performance in Game 2, but they know they'll have to step up as well.
"I think as a team, 1 through 5, we gotta all play tougher," Tristan Thompson said. (Boston.com)
What Ray Allen had to say about LeBron James and the NBA playoffs: The two-time NBA champion is enjoying watching his former Miami Heat teammate in action against the Celtics. Allen, who isn't pulling for either team, said James looks like he did when they made a run to a title in 2013.
"He's the main cog of what the Cavaliers are doing," Allen said. "I don't see him doing anything outside of his spectrum. He's doing what he's been doing most of his career." (Boston.com)
Daily highlight:
https://twitter.com/SportsCenter/status/996235142933958656