Celtics
Robert Parish had a lot to say about the Celtics
The former Celtics center shared his thoughts on Brad Stevens and the team's postseason run.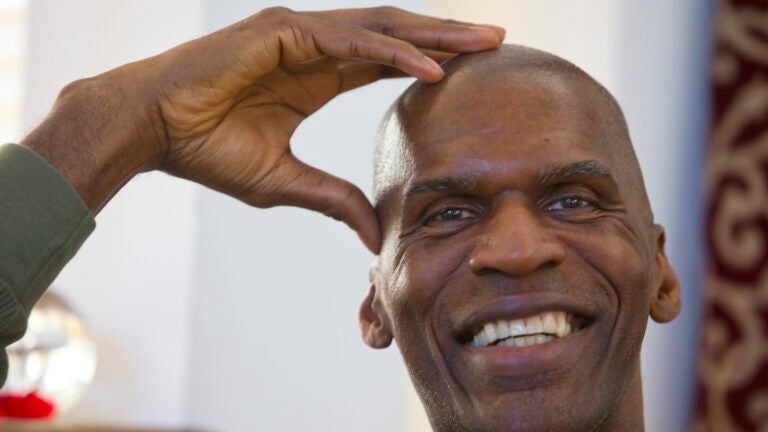 Coach Brad Stevens isn't the only one who has a problem with the abundance of praise he's received for the Celtics' improbable postseason success. The legendary Robert Parish also says the outpouring of compliments is a bit overdone.
"I think he gets a little too much praise, but I like what he's doing," Parish told co-hosts Jonathan Hood and Rick Mahorn on Sirius XM NBA Radio Monday. "They're giving him all the love like he won three or four championships. Come on now. Win something first, with all the love he's getting."
Parish called Stevens "a solid coach" whose performance is worthy of proper acknowledgement, but the four-time NBA champion says the excess of plaudits and cheers is disproportionate to what Stevens has accomplished.
"I'm not saying Brad Stevens should not be getting praise for the job that he's done, because I feel like he's done an outstanding job," Parish told Hood and Mahorn. "I'm just saying the amount of praise he's getting, you'd think he won a championship or two. They don't give Steve Kerr that much love. Come on."
Brad Stevens has the injured #Celtics with a 1-0 in the ECF, but is he getting too much credit? Celtics HOFer Robert Parish says yes. pic.twitter.com/l72wIiixGy

— SiriusXM NBA Radio (@SiriusXMNBA) May 14, 2018
While Parish kept things in check with Stevens, he still had plenty of positivity for the Celtics. Parish — like many — says Boston's ability to recover and bounce back after losing two All-Stars, Gordon Hayward and Kyrie Irving, demonstrates their talent, character, and perseverance. Some of the team's other strengths he mentioned include their togetherness, their defense, and their aggressive energy.
Despite tapping LeBron James and Kevin Durant as "the two most unstoppable forces in the NBA," Parish also explained why he thinks the Celtics, as a group, can pose a potentially larger threat.
"They got five or six, maybe seven players that can dribble pass and shoot, which I think is paramount," he said. "That's one of the reasons why the Golden State Warriors are such a handful. They've got six, seven, eight guys that can dribble pass and shoot and create their own offense. That makes them almost un-guardable as a team. I think that's what the Celtics have going for them."
The injury-ridden Celtics have diversified the source of their offensive production in each of their nine playoff victories this season. With a rotating leading scorer, at least three other players, if not more, always hit double digits. Even if Cleveland had won Game 1, Parish says the Cavaliers would have their hands full this series.
As for the Boston's lack of experience? It doesn't bother him.
"The one opinion that experience does for you is it keeps you cool, calm, and collected under pressure," he said. "I think experience helps but it's not required to be successful. You need talent and good coaching to be successful in the NBA."