Celtics
Celtics come up short in Game 7 against Cavaliers
LeBron James pours in 35 points, willing his team to victory once again.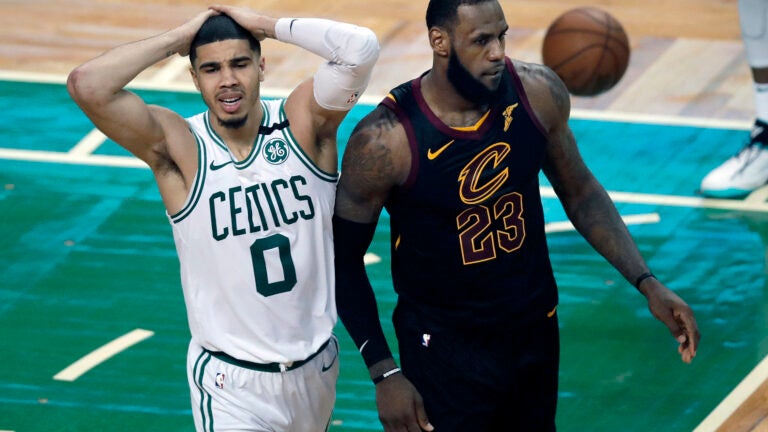 BOSTON (AP) — LeBron James scored 35 points with 15 rebounds and nine assists on Sunday night to earn an eighth straight trip to the NBA Finals, leading the Cleveland Cavaliers to an 87-79 victory over the Boston Celtics in Game 7 of the Eastern Conference finals.
♜ The rook vs the king ♚ pic.twitter.com/kPISK2LYWI

— Boston Celtics (@celtics) May 28, 2018
In the first close game of the series — and the lowest-scoring — James played all 48 minutes for his sixth straight Game 7 win.
The NBA Finals begin Thursday at either Houston or Golden State. The Rockets host the seventh game of the West finals on Monday night.
Jayson Tatum scored 24 for Boston, which was looking to return to the NBA Finals for the first time since 2010.