Celtics
Aron Baynes reportedly agrees to two-year deal with Celtics
"Staying where I wanted to be!!"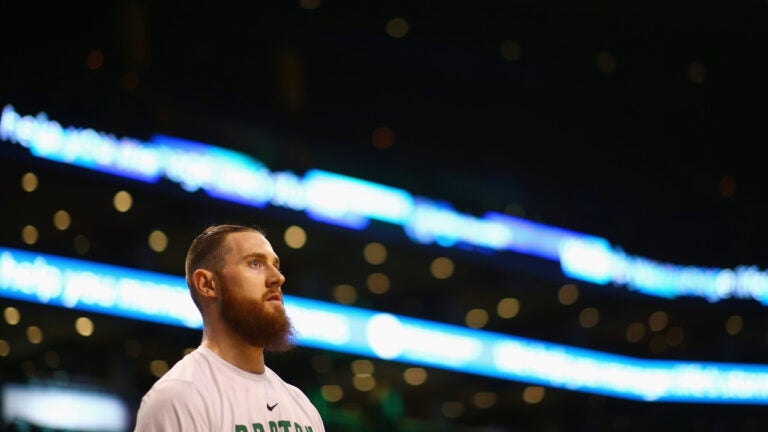 It looks like center Aron Baynes will stay in Boston for at least one more season.
Baynes — who is an unrestricted free agent — and the Celtics have agreed to a two-year, $11 million contract, according Shams Charania of Yahoo! Sports. Charania also reported Baynes will receive a player option on the second season of the deal, meaning he can elect to become an unrestricted free agent after the upcoming season. The agreement won't officially be signed until the moratorium ends July 6.
Baynes expressed excitement via Twitter early Sunday morning:
Staying where I wanted to be!! Last year added fuel to the ? bleed green banner 18 ☘️☘️☘️

— Aron Baynes (@aronbaynes) July 1, 2018
The 6-foot-10 Aussie center started 67 games last season, averaging 6.0 points and 5.4 rebounds. He played a valuable role in containing bigs, including Milwaukee's Giannis Antetokounmpo and Philadelphia's Joel Embiid, during Boston's playoff run.
The Celtics have two remaining unrestricted free agents, center Greg Monroe and point guard Shane Larkin. The team also has a restricted free agent, guard Marcus Smart. Boston reportedly extended a qualifying offer to Smart Friday.