Celtics
Clyde Drexler's son, Adam, is trying out for the Celtics' summer league team
"It's a wonderful thing for him."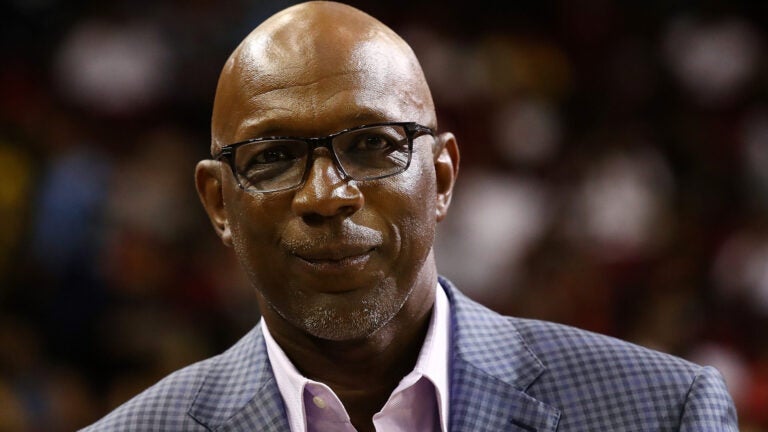 NBA legend Clyde Drexler confirmed his son, Adam, worked out with the Celtics' summer league squad Monday.
"Adam, my son, is trying out for the Celtics' summer league," Drexler told Boston.com Monday evening. "I think it'll be going on for the next couple days. Although I haven't heard from him [Monday], I know he's quite excited. He's worked hard on his game to get some opportunities. It's a wonderful thing for him."
Adam, 24, is one of Drexler's four children. The 6-foot-5 forward played college basketball at the University of Houston after transferring from Loyola Marymount. Following college, he played two seasons of professional basketball in Japan.
As the Boston Globe first reported, Adam was present for the Celtics' second of four summer league sessions Monday. The team will also practice Tuesday and Wednesday before departing for Las Vegas Thursday.
Drexler, a 1995 NBA champion and 10-time All-Star, said he's hoping Adam will join the Celtics for their summer league games in Vegas. Adam previously worked out with the Houston Rockets' summer league roster last season.
"We're excited for Adam, and we're hoping he can go on and impress the Celtics and hopefully make that team," Drexler said. "Fingers are crossed."
Drexler — who is in the midst of his first season as commissioner of Ice Cube's BIG3 basketball league — also had nothing but praise for Celtics president of basketball operations Danny Ainge. He and Ainge were teammates on the Portland Trail Blazers for two seasons in the early 90's.
"I think he's the best general manager in the whole league," Drexler said. "If you look at the talent on that Celtics roster, he's the reason they're there."