Here's a reminder of just how good Gordon Hayward is at basketball
In case you forgot what the All-Star brings to the court.
COMMENTARY
The Celtics have yet to make a splash this offseason. While the Lakers signed LeBron James and DeMarcus Cousins turned the Golden State Warriors starting lineup into a literal All-Star team, it appears Danny Ainge will send Brad Stevens into 2019 with much the same roster he led to the Eastern Conference finals — barring a trademark out-of-nowhere swindling of some unsuspecting general manager.
That said, it's worth remembering the Celtics will be bringing an All-Star forward back into the fold after playing all but five minutes without him last season. (They'll also be adding an All-Star point guard to the rotation that took the Cavaliers to Game 7.) Gordon Hayward is expected to make a complete recovery from his opening night ankle injury in time for the start of the Celtics campaign.
Assuming Hayward returns to form — modern medicine and Paul George's play since breaking his leg in 2014 suggest that's a safe assumption — he should slide seamlessly back into a lineup that looked ready to bloom in preseason. Kyrie Irving, the other returning All-Star, emphasized how well Boston played last summer.
"We had a really good training camp, like a really good training camp," Irving said earlier this month.
In a few months, the starting five from opening night— Hayward, Irving, Al Horford, Jayson Tatum, and Jaylen Brown — will reconvene for the first time since Hayward crashed to the floor. Just in case you've forgotten what he brings to the table, here's a reminder of just how good Hayward is at this whole basketball thing: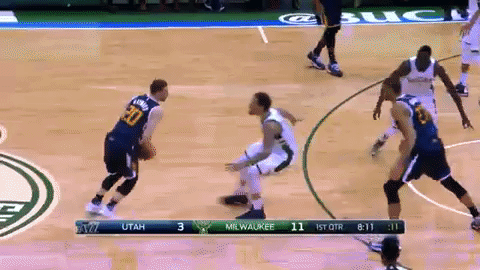 The Celtics haven't won the Kawhi Leonard sweepstakes just yet, so until then, Celtics fans will have to content themselves with adding a player who possesses the ability to posterize Giannis Antetokounmpo and the confidence to stare him down afterward.
Hayward is a 6-foot-8 elite athlete. His national profile was limited by a small market in Utah, but the former Butler Bulldog can ball. Stevens, who fell millimeters short of a national championship as Hayward's head coach at Butler, lauded his protege's versatility.
"He can play as your primary ball handler if you want to play your point guards off the ball," Stevens told The Athletic's Jay King. "He can play as a bigger wing. He can switch and guard 4s. He can just do so many things that fit right in with any group."
In his final year with the Jazz, playing in a motion offense that required unselfishness, Hayward thrived. He averaged 21.9 points per game and shot 39.8 percent from beyond the arc for Utah, which reached the second round in the West.
"I think the beauty of our team is we're very versatile, so we got a lot of different guys who can do a lot of different things," Hayward said at the time. "I think that's why we've been able to overcome some of the adversity and overcome the injuries  —  the depth that we have."
Sound familiar?
The Celtics depth was a positive all season, but Hayward's return could turn that solution into a (welcome) problem for Stevens. When Hayward went down, the door opened for the Celtics young talent to expedite their learning curve. They did so. Brown averaged 18 points per game during the playoffs, while Tatum went for 18.5 and mimicked Hayward's slam over Antetokounmpo with a thunderous jam above the league's best player.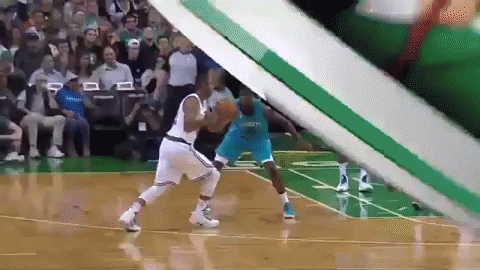 So the Celtics are adding an established perimeter weapon to an already overflowing stable of versatile wings. Luckily for Stevens and the Boston players who emerged last season, Hayward doesn't need to dominate the ball to do the same to a game. According to FiveThirtyEight, his 27.6 percent usage rate in 2016-17 with the Jazz was one of the lowest among players who put up 20 points per game, while only Jimmy Butler outproduced him in transition.
Hayward can more than hold his own on the defensive end as well. He was part of Quin Snyder's switch-heavy system that finished third in the league in defensive rating (102.7) in 2016-17. (One noteworthy stat: The forward might just turn into a Golden State stopper if the Celtics and Warriors meet in the NBA Finals. In an admittedly tiny 16-minute sample size, Steph Curry, Kevin Durant, and company were held to a 38.3 effective field goal percentage when Hayward was on the court. That number rocketed to 62.8 percent with him on the bench.)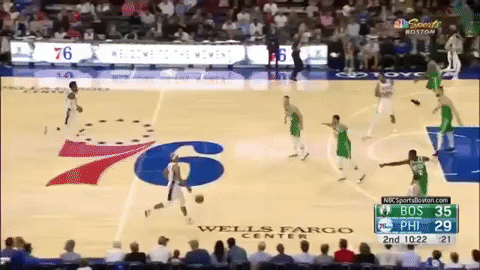 Hayward has the length to disrupt passing lanes and the athleticism to finish the fast breaks his active limbs create. His defense doesn't create many headlines, but one Celtics teammate is more impressed by that part of his game than any other.
"Probably the biggest thing that's always impressed me about Gordon is his defense," Horford said in September. "I don't think people talk about that enough. His ability to block shots from the outside, chase down guys on the break and block shots. People don't see a lot of his defensive strengths, and I feel like he's going to make us better in that regard."
Boston barely got a glimpse of Hayward in green-and-white last season. Celtics fans should be as excited to watch the All-Star forward again as Hayward and Irving are about returning to the parquet.
"We've both been itching to re-join these guys after watching what they did in the postseason," Hayward said.