Celtics
'Even though they're going to have more talent, that doesn't mean it's all going to work together'
NBA Hall of Famer Charles Barkley had thoughts on Jaylen Brown, Jayson Tatum, and the rest of the Boston Celtics.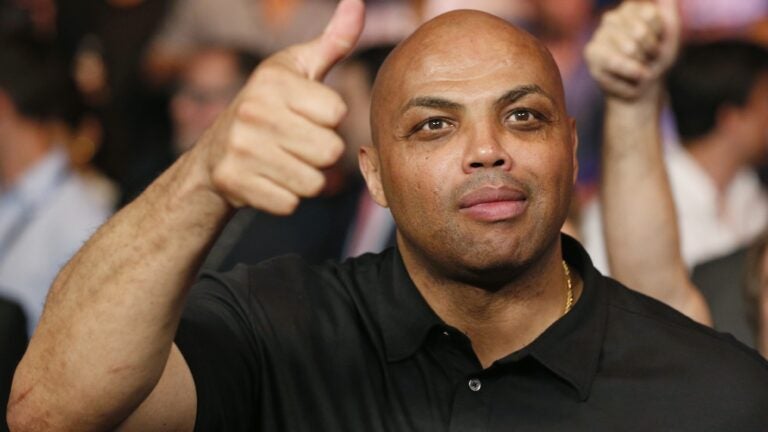 There were plenty of shots available for Jayson Tatum and Jaylen Brown in the Celtics offense during their run to the Eastern Conference finals last season. Both players made the most of the postseason opportunity, averaging 18.5 points and 18 points respectively. Will those chances dry up now that Gordon Hayward and Kyrie Irving are back in the fold?
That's the question NBA Hall of Famer Charles Barkley asked Friday on ESPN's "Get Up!". Former Cleveland Cavalier Richard Jefferson put forth the idea that the Celtics and Philadelphia 76ers are still the teams to beat in the East, despite the Toronto Raptors adding Kawhi Leonard. Barkley wasn't having it.
"I don't agree with that at all," the 11-time All-Star said. "I think, No. 1, Philly's not better. But I think what's going to be interesting about Boston is — how are all of those pieces going to fit together?"
Barkley noted that adding talent doesn't guarantee more success. He pointed toward the impressive seasons compiled by Tatum, 20, and Brown, 21 — plus the heightened expectations the young stars will bring into the new campaign.
"Listen, Jayson Tatum had a great year. Same thing with Jaylen Brown," Barkley said. "I don't think they're going to be content just standing around watching [Kyrie Irving] and Gordon Hayward shoot the ball every time, and Al Horford. So even though they're going to have more talent, that doesn't mean it's all going to work together."
The wealth of options will be a welcome challenge for Brad Stevens to manage. How he handles lineups and doles out minutes promises to be a fascinating subplot of the Celtics season. As for Hayward and Irving, they're simply "itching to re-join" their teammates on the floor.
For Barkley, there are two teams firmly in contention with Boston for the East title.
"Toronto is right there with the Celtics and the 76ers," he said. "We got to see how Toronto's new coach is going to do and how much Kawhi is invested. To me, he's the key. He was the second-best player in the world two or three years ago. If he's all-in, Toronto is going to have a hell of a team."