Celtics
Here's the Celtics' preseason schedule
The Celtics will open their four-game preseason slate against the Charlotte Hornets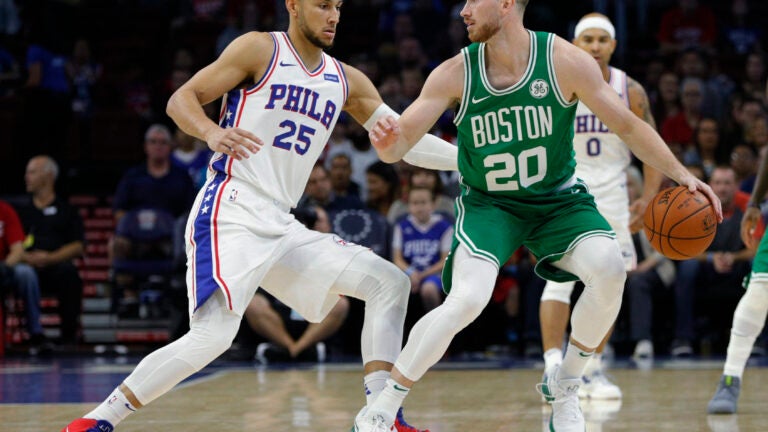 The Celtics will open their four-game preseason slate with a Sept. 28 game against the Charlotte Hornets at the University of North Carolina-Chapel Hill, the team announced Tuesday.
Boston will then play the Hornets two nights later at TD Garden before wrapping up the preseason with a home-and-home series against the LeBron James-less Cavaliers. The Celtics will play host to Cleveland Oct. 2 and travel to Quicken Loans Arena Oct. 6.
Last season, the first with a reduced four-game exhibition slate, the Celtics played their first game Oct. 2.
The Celtics do not have any former UNC players on the current roster, but they do, of course, have a pair of Duke Blue Devils in Kyrie Irving and Jayson Tatum.
The NBA is expected to release its full 2018-19 schedule in August.
The schedule
(all games on NBCSB and WBZ-FM 98.5):
Friday, Sept. 28
at Charlotte, 7:30 p.m.
Sunday, Sept. 30
vs. Charlotte, 6 p.m.
Tuesday, Oct. 2
vs. Cleveland, 7:30 p.m.
Saturday, Oct. 6
at Cleveland, 7:30 p.m.