Celtics
Robert Williams says his knee is feeling 'way, way better'
Williams had missed the majority of the Celtics' summer league play.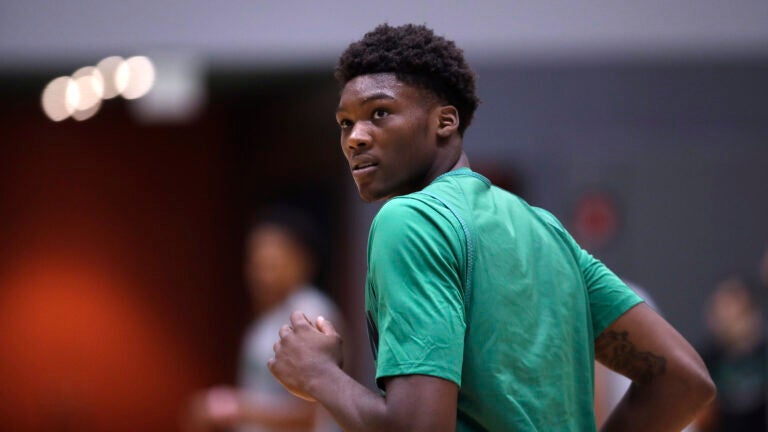 Celtics rookie Robert Williams told ESPN's Chris Forsberg Sunday he expects to be 100 percent before training camp begins in September.
Williams, who suffered a left knee contusion during the team's first summer league game in July, said his banged-up knee is feeling "way, way better." Since returning from Las Vegas, he has spent time rehabbing in Boston and has also logged hours working out with veterans like Al Horford and Aron Baynes.
"I learned you got to be a sponge when you're around those guys," Williams told Forsberg. "Their work ethic — you've got guys in the offseason 6 in the morning coming in to get treatment and work out. They're not obligated to do that."
Although some have dubbed him the steal of the 2018 NBA Draft, Williams hasn't gotten off to the best start with the Celtics. Summer league would have been the perfect chance for the 20-year-old big man to showcase what he brings to the table — especially after he overslept the morning of his introductory conference call, causing it to be postponed, and missed the team's first practice — but the unexpected knee injury derailed the opportunity.
Things, however, appear to be trending upward. Williams is among several injured players to declare their readiness for the upcoming season — center Daniel Theis, point guard Kyrie Irving, and forward Gordon Hayward all have said they will be a full go for training camp as well — and he also told Forsberg he will be living right next to the Celtics' new practice facility in Brighton.
"Two-minute walk," Williams said. "Can't be late!"