Celtics
Jabari Bird was arrested Friday night in Brighton
The Celtics have issued a statement.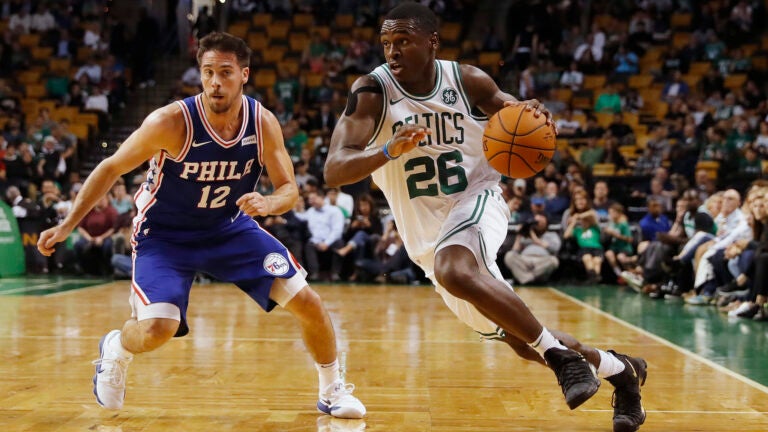 Celtics shooting guard Jabari Bird is under arrest and facing charges for an alleged domestic violence incident that took place Friday night in Brighton.
According to the Boston Police Department (BPD), Bird is "currently being guarded" at St. Elizabeth's Medical Center. A BPD spokesman said in a statement Saturday morning that the victim involved in the incident was transported to a separate hospital for "treatment of injuries sustained." Complaints will be sought against Bird for assault and battery 209A, strangulation, and kidnapping.
Bird is expected to appear in Brighton District Court Monday.
The Celtics issued the following statement Saturday morning: "We are aware of the incident involving Jabari Bird and are taking it very seriously. We are actively gathering information and will reserve further comment at this time."
The Celtics selected Bird with the 58th overall pick in the 2017 NBA Draft. Signed to a one-year, two-way contract, he spent the majority of his rookie season with Boston's G-League affiliate, the Maine Red Claws. Bird had signed a two-year, standard NBA contract in July — making him an official member of the Celtics' 15-man roster — after averaging 16.8 points on 57 percent shooting in summer league.