Celtics
Read Jabari Bird's statement following his arraignment
"I do not condone violence against women."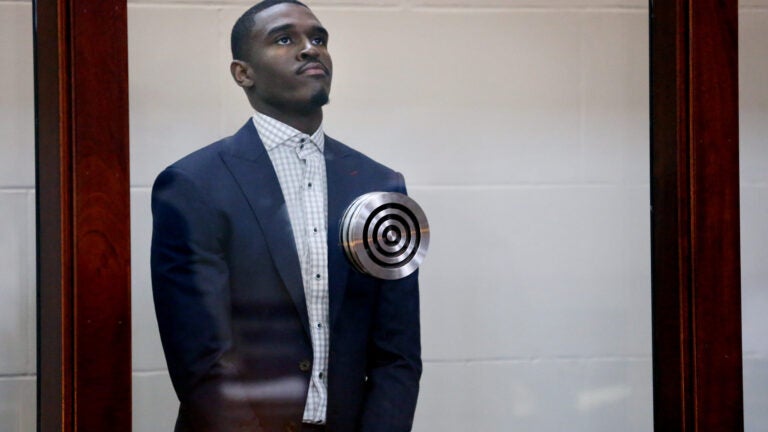 Celtics shooting guard Jabari Bird has issued a statement following his arraignment at Brighton Municipal Court Thursday morning on domestic violence charges.
"I'm taking some time away from the team as I deal with my legal and medical issues," Bird said in the statement, via ESPN's Marc J. Spears. "I apologize to my family, the Celtics organization, my teammates, the fans and the NBA for the unnecessary distraction that I have caused. The information that has been released does not tell the full story. I do not condone violence against women. I am hopeful that in due time and process, I will be able to regain everyone's trust."
Bird was arrested Friday night for a domestic incident in which he allegedly assaulted, choked, and kidnapped his girlfriend.
The Celtics released the following statement after Bird's arraignment Thursday: "Most importantly, our thoughts are with the victim of this incident. The Celtics organization deplores domestic violence of any kind, and we are deeply disturbed by the allegations against Jabari Bird. Pursuant to Domestic Violence Policy in the NBA's labor agreement, matters of this kind are handled by the League Office, not the team, and so the Celtics will be working with both the league and local authorities to assist in their ongoing investigations. The team will have no further comment at this time."
Boston selected Bird with the 58th overall pick in the 2017 NBA Draft. Signed to a one-year, two-way contract, he spent the majority of his rookie season with Boston's G-League affiliate, the Maine Red Claws. Bird then signed a two-year, standard NBA contract in July — making him an official member of the Celtics' 15-man roster — after averaging 16.8 points on 57 percent shooting in summer league.