Celtics
Marcus Smart announces his mother's death in emotional note
Smart called his mom his "role model" and his "glue."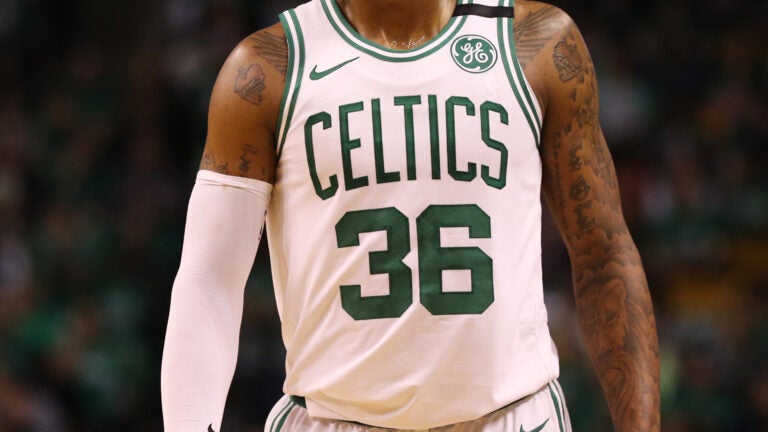 In an emotional note posted to Twitter Monday evening, Celtics guard Marcus Smart announced his mother, Camellia, died on Sunday.
"Words can't express nor is there enough time in the world to tell u how much I love and miss u," Smart wrote. "So until we meet again, I say R.I.P. to the strongest woman I know, Camellia Smart, my mom."
In April, Smart revealed Camellia, then 63, had been diagnosed with myelodysplastic syndrome — a form of cancer caused by abnormalities in the blood-forming cells in bone marrow. Smart spent much of the offseason in Texas to spend time with his mother, telling reporters in June his family, not his contract, was his No. 1 focus.
When Smart and the Celtics reached an agreement on a four-year, $52 million deal in July, he said the new contract brought "a little joy" to his family and lightened up a situation that was "really dark and gloomy."
"You've always taught me [to] hold my chin up and stay strong," Smart wrote in his note Monday. "As I'm hearing you say it while typing this makes me cry deep inside and I feel like I'm suffocating and the person who helps me get through things [has] left me, but I know [you're] in a better place with no more worries, no more hurt, no more sadness, or pain."
In 2004, Smart lost one of his brothers, Todd Westbrook, to a nearly two-decade-long battle with cancer.
https://twitter.com/smart_ms3/status/1041849506114019329?s=21