Celtics
Klay Thompson: 'I like the team out East in Boston'
Thompson thinks the Celtics pose the biggest threat to the Warriors.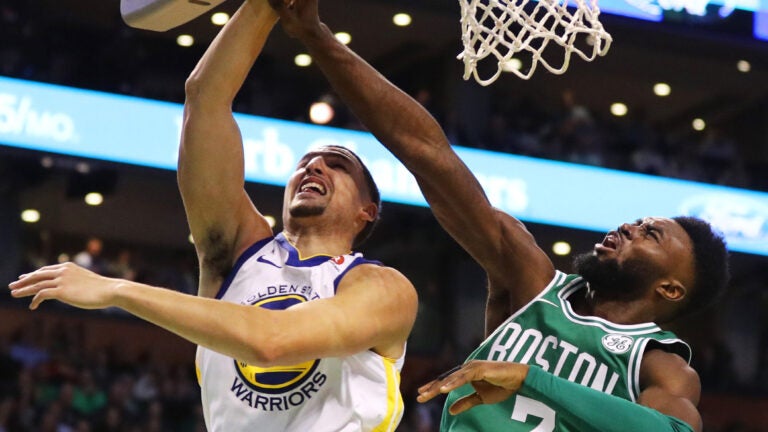 The Celtics aren't the only ones who like the team they've built in Boston.
Golden State Warriors shooting guard Klay Thompson is a fan, too.
"I like the team out East in Boston," Thompson told ESPN during Warriors media day on Monday. "They've got a very nice young team. One through five, man, they've got a team that kind of mirrors ours, as far as their length, guys who can shoot and play defense, and an unselfish way about things. So, I think that they are going to be a team to reckon with."
The Warriors are not only the defending NBA champions but have also won three of the past four titles. Celtics point guard Kyrie Irving, however, recently told ESPN's Jackie MacMullan he believes Boston can take down Golden State in a seven-game series. Though he acknowledged the Warriors are still "a powerhouse" and "so dang great," Irving expressed the utmost confidence in his teammates to prevail.
"Because of who we have," Irving said. "And what we're establishing here — not just for this season — but for, hopefully, for the next few years."
Before getting traded to Boston in August 2017, Irving was a member of the Cleveland Cavaliers  — a team that faced off against the Warriors in three straight NBA Finals during his six-season tenure. (Irving missed one series due to a knee injury.) He taps that experience as a weapon.
"There's one factor that they're aware of, and I'm aware of, and that's that I've seen them up close," he told MacMullan. "I've played them so many times. We've gone in a seven-game series, so I know what it takes."