Celtics
Kyrie Irving announces he plans on re-signing with the Celtics
It was the first definitive statement Irving has made on the topic.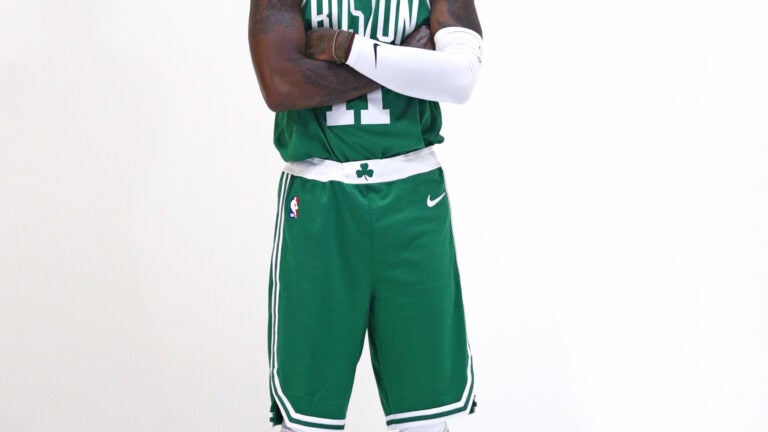 Celtics point guard Kyrie Irving has, as of now, cleared up any uncertainty regarding his long-term future in Boston.
"If you guys will have me, I plan on re-signing here," Irving told the crowd of season-ticket holders at a fan appreciation event hosted at TD Garden Thursday evening.
His answer, naturally, was met with a roaring applause.
"If you guys will have me back, I plan on re-signing here." – @KyrieIrving pic.twitter.com/0wDLzuv5WL

— Boston Celtics (@celtics) October 4, 2018
Irving's comments seem to officially put to rest any lingering doubts surrounding his intentions with the Celtics. Irving did not sign a contract extension this summer because he said it would not make sense "contractually" or "financially." There were rumors this offseason that both the New York Knicks and the Brooklyn Nets plan to make a push for the five-time All-Star if he becomes a free agent in July 2019.
After avoiding discussions about the future for a brief period of time, Irving has recently been more candid about his love for the organization and the city of Boston. The 26-year-old opened up both on media day and at the Forbes' "Under 30 Summit," expressing immense satisfaction with his current situation.
"What's better than being in Boston?" he said Monday. "This year has felt much different because of the environment that has been created for me and by me."