Celtics
Kyrie Irving wants to get a Julian Edelman jersey with his name on the back
"That'd be nice."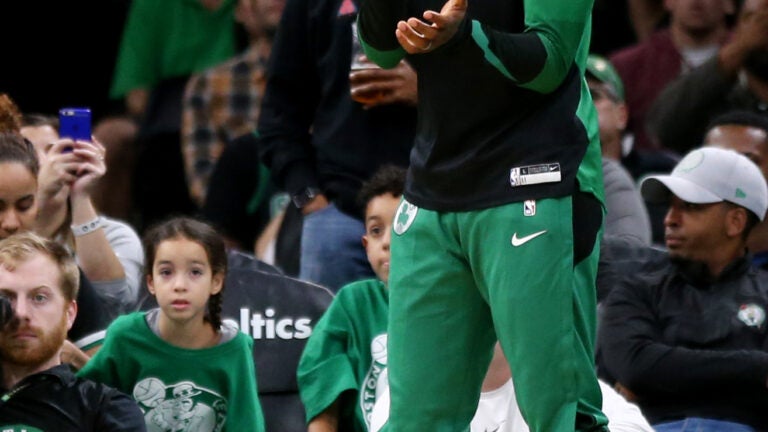 Patriots wide receiver Julian Edelman arrived at his news conference after New England's win over the Colts on Thursday night wearing a No. 11 Celtics jersey. That, of course, is the jersey of Celtics point guard Kyrie Irving. But this one had Edelman's name on the back.
On Friday, Irving smiled and said he was aware of the handiwork being done to Edelman's Celtics attire.
"It passed by me before it got to him,'' Irving said. "I'm appreciative of him. He's a great person. Hopefully, I'll ask the Patriots if they can give me a No. 11 jersey with my name on the back, just like Edelman. That'd be nice.''
Edelman, who generally attends a few Celtics games each year, trained at the Celtics' new practice facility during his four-game suspension for violating the NFL's policy on performance-enhancing substances.
[fragment number=0]
[fragment number=1]