Celtics
Jaylen Brown was asked how many championships he'll have won by 28. Here's what he said.
"I don't want to jinx myself, and I don't play to lose."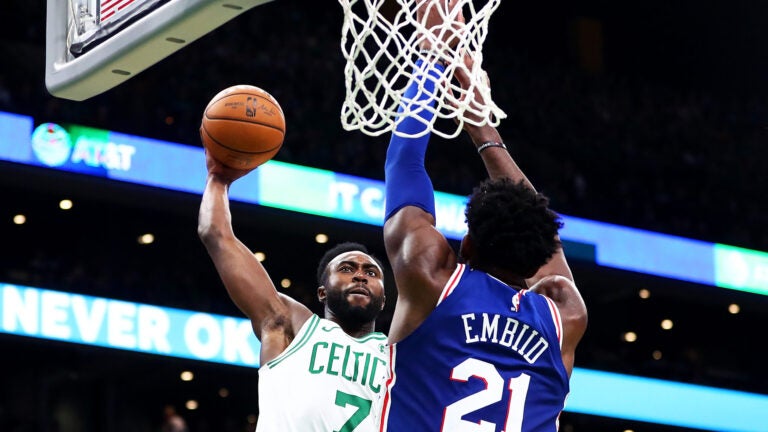 "People misconstrue confidence for arrogance," Jaylen Brown noted in a recent interview with Bleacher Report's Taylor Rooks.
Of course, Brown's championship prediction over the next few years might invite further examination.
Talking to Rooks about how many NBA titles he foresees winning by the time he's 28, the 22-year-old Brown at first said "five or six" before settling on five as his answer.
"I don't want to jinx myself, and I don't play to lose, so I'm going to give it a five," Brown concluded.
And the 2016 third overall pick in the NBA draft isn't concerned with outside expectations.
"I didn't care about what the expectations were, to be honest," Brown said. "I got boos when I was drafted, so I probably did exceed some expectations, but I just let the chips fall where they may, and here we are now."
"I'm not being arrogant, and we're going to have to take the steps to be the team that we say we want to be," Brown explained. "But because we have the mindset of a champion, I think that's where it starts."
And Brown, who has a myriad of interests extending beyond the basketball court, offered a vision of what he wants his legacy to be.
"I'll say one thing: If I'm remembered as just a good basketball player, I will feel like I didn't do my job," he said.