Celtics
Paul Pierce: 'The Celtics need a little more time'
He thinks the Celtics are still favorites to win the East despite their early struggles.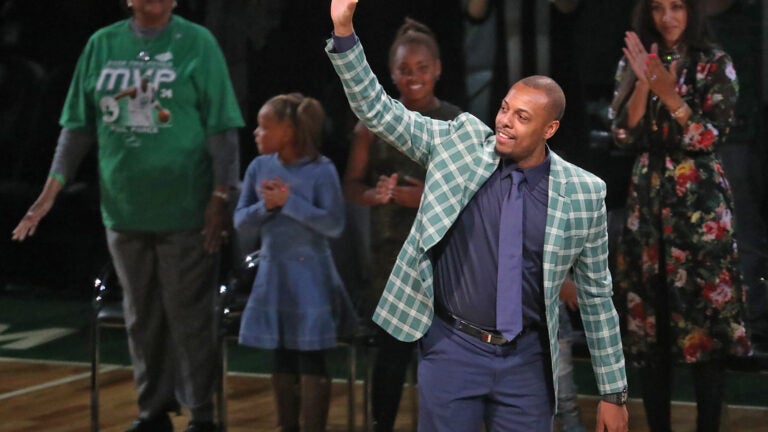 Paul Pierce isn't worried about the Celtics.
Despite a 6-4 record following the team's second straight loss Monday night, the former Celtic thinks Boston will find its footing soon.
"Boston should be a lot better than they are right now, and they will be," Pierce said on ESPN's First Take. "They're trying to figure out the chemistry issues with Kyrie [Irving], Gordon Hayward back. They're so deep. … It's not like you have a team where you're like, 'This is our leading scorer, you guys fall in line.' They have so many guys that can score: [Jayson] Tatum, [Jaylen] Brown, Gordon [Hayward]."
Despite their slow start, @paulpierce34 believes the Celtics will live up to the hype. pic.twitter.com/53M1Zs6AZY

— First Take (@FirstTake) November 6, 2018
Pierce remained confident in his preseason prediction of the Celtics taking the Eastern Conference, but he thinks the Golden State Warriors will be the ultimate test for his former team.
"The Celtics are right there," Pierce said on ESPN's The Jump in October. "Maybe not this year, but next year. But they're the only team, I believe, in the NBA that can push the Warriors."
Pierce explained that with a roster stacked with playmakers, the Celtics will need to take time to figure out what systems work, but once they do, they'll be nearly unstoppable.
"Based on what they did last year, pushing Cleveland to Game 7 without Kyrie and Gordon, they have to be the obvious [pick]," Pierce said.
Though it's still early, Boston fans may be able to find some comfort in the former MVP's predictions.