Celtics
Gordon Hayward is no longer on a minutes restriction, even on back-to-backs
He hit two free throws and a jumper in the first minute of OT to help the Celtics pull away from the Raptors.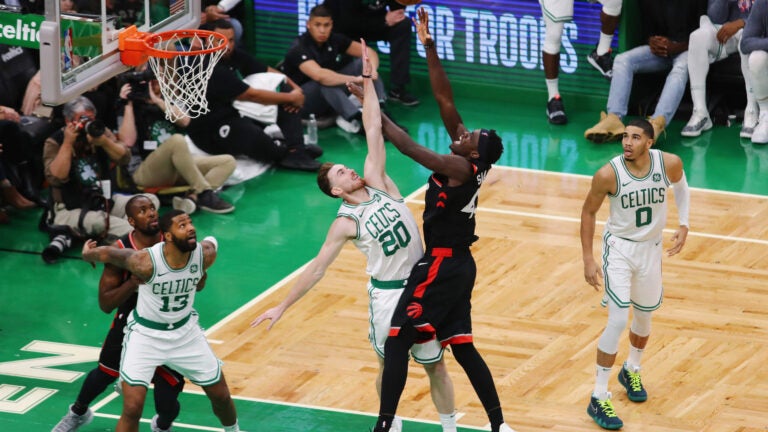 Celtics coach Brad Stevens said forward Gordon Hayward is no longer on a minutes restriction, even on the second night of back-to-backs.
Hayward, who played a season-high 39 minutes in the Celtics' 123-116 overtime win over the Toronto Raptors on Friday, was a full go in Boston's matchup against the Jazz on Saturday.
Brad Stevens says he was told Gordon Hayward is not on a minutes restriction, so last night, he didn't even think about leaving him in. Coach just wanted to play who he believed would help us most in grabbing a win.

— Boston Celtics (@celtics) November 17, 2018
Stevens said he didn't have to think about whether leaving Hayward in late against the Raptors made sense minutes-wise. His only focus was on whether it made sense basketball-wise, and Stevens determined it did.
Hayward, who finished a team-best plus-18, buried two clutch free throws in the final minute of regulation to send the game into overtime. He then hit two more free throws and a jumper in the first minute of OT, helping the Celtics pull away.
His previous high was 31 minutes, and this was another positive step in his journey back.
https://twitter.com/ByJayKing/status/1063926257660895233