Celtics
Brad Stevens: 'I just don't know that we're that good'
"I mean, the results are speaking for themselves."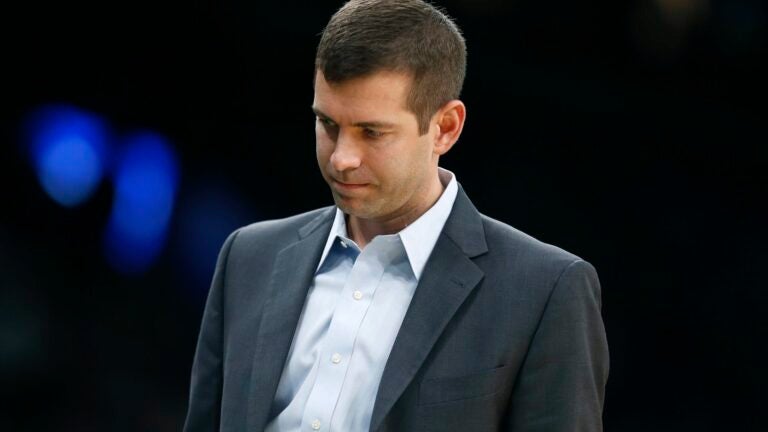 Celtics coach Brad Stevens didn't sugarcoat things after his team's 117-109 loss to the New York Knicks Wednesday night at TD Garden.
"It would have been a shame for the Celtics to win that game," Stevens said. "The Knicks deserved to win. We gave ourselves a chance, but that's all it was. We're certainly not a 48-minute team. I'm not sure if we're a 24-minute team."
Despite generating plenty of offseason hype, Boston has compiled a 9-9 record to start the season. Wednesday was the team's third straight loss and the seventh of the last 10 games. The defeat also marked yet another contest in which an opposing player seemingly ascended to superstar status, as Knicks point guard Trey Burke racked up 29 points on 11-for-20 shooting off the bench.
"I just don't know that we're that good," Stevens said. "Maybe it's not a wake-up call if you keep getting beat. I mean, the results are speaking for themselves."
Stevens said he'll address specific deficiencies from the game — including the team's rollercoaster quarter splits (18-31-20-40) and spotty defense — but was quick to note the Celtics have "a myriad" of problems.
There is one, however, that particularly jumps out at him.
"We're not playing with the same personality that we played with last year," he said. "That's the easiest way to describe it, and the 50,000 issues that are below that, we have to tackle one at a time."
His comments were the second time in the past five days he's publicly called out his team for its lackluster demeanor. Following a 98-86 loss to the Utah Jazz Saturday, Stevens stormed off the court and said the group lacked toughness.
"I mean, we just don't have that mindset yet that we need," he said Saturday.
But the Coach of the Year candidate called "the storm" part of his job, and he said he's hopeful the team can pull it together. The Celtics face the 3-15 Atlanta Hawks on Friday.
"I'm looking forward to really getting a chance to dig in and, hopefully, we can weather it," he said. "It's not guaranteed that you're going to be able to turn it around. The reality is you have to grind it out, you have to work, [and] you have to be able to weather all this other stuff with it."