Celtics
Marcus Smart thinks the Celtics are 'getting their swagger back'
Smart has vocalized his frustrations with the Celtics' struggles earlier this season.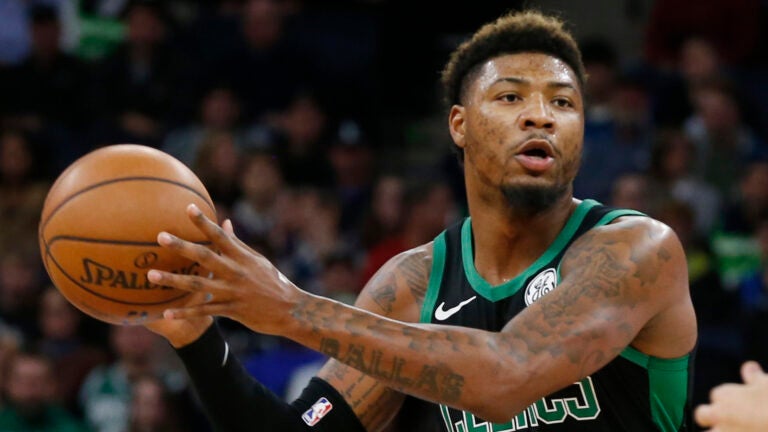 Marcus Smart had a lot of things to say about the Celtics coming off their 118-109 win over the Minnesota Timberwolves Saturday.
"I am constantly telling these guys that a lot of games that we're going to win aren't going to be pretty," Smart said prior to the Celtics' practice on Tuesday. "If you are trying to be pretty then this isn't the game for you. You have to be able to get your nose bloodied and get dirty to win these games."
Smart has been vocal this season regarding the Celtics' struggles and "lack of effort" from his teammates. The 13-10 Celtics struggled coming out of the gate this season, but have turned things around in recent weeks and are now on a three-game winning streak.
"It's funny because if you don't humble yourself, the world has a way of humbling you for you," Smart said. "For us to go through what we've been going through, it was something that we needed. It brought us back to reality."
With two more days of rest ahead of them, the Celtics look to ride out their newfound momentum in Thursday's game against the New York Knicks, who are ranked 12th in the Eastern Conference.
"Everybody is playing with a little more attitude – a little more swagger – which we were missing," Smart said. "I think we're getting our swagger back."