Celtics
Jayson Tatum to debut Nike's auto-lacing sneakers against Toronto Raptors
The kicks retail for $350.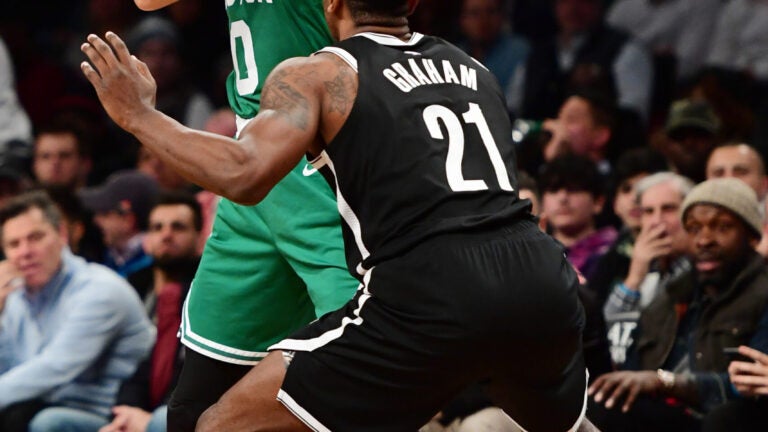 When Celtics forward Jayson Tatum takes the floor Wednesday night at TD Garden, he won't have to worry about lacing up his sneakers.
Nike's latest innovation will take care of that for him.
Against the Toronto Raptors, Tatum will be debuting the footwear company's first auto-lacing smart shoe: the HyperAdapt BB. The sneaker, which retails for $350 and will be available globally Feb. 17, replaces traditional laces with a series of cables that can be controlled by either a syncing phone app or buttons on the side of the shoe.
The technology is designed to provide Tatum — and other players — with a customized fit to facilitate on-court performance. The desired settings can be stored for future wears. Tatum, who has been tapped as the face of the shoe, teased the release via Instagram on Monday and Tuesday.
According to ESPN's Nick DePaula, Tatum — along with several other NBA and WNBA players, including Dallas Mavericks rookie Luka Doncic and Los Angeles Lakers sophomore Kyle Kuzma — visited Nike's headquarters in Beaverton, Ore. to experiment with the HyperAdapt BB at the end of the August. Tatum's childhood idol, retired Lakers legend Kobe Bryant, was also present.
"As a kid, Kobe could've wore anything and I would've liked it. For me, it was just being associated with Kobe," Tatum told ESPN. "Having his shoes on, it was like building that bridge, and that's how I felt connected with him. That's how a lot of kids think nowadays."
Tatum, who often wears the signature shoe of teammate Kyrie Irving, has previously expressed interest in landing a shoe deal of his own.
"Hopefully in the near future that comes about," he told Boston.com in August.
https://www.instagram.com/p/BsqJJfbBo8E/