Celtics
Morning sports update: Charles Barkley explained why he didn't like Kyrie Irving's LeBron James anecdote
"You don't have to tell people you're a leader. Just be a leader."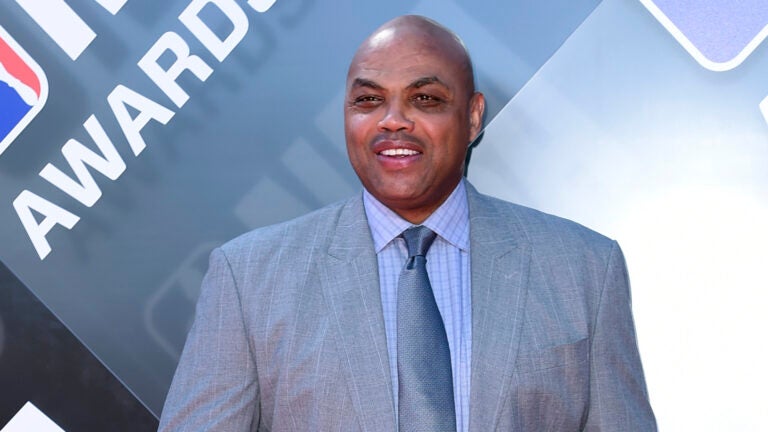 The Bruins defeated the Blues on Thursday night, 5-2. Tuukka Rask tied a Bruins record, notching his 252nd win as the team's goalie.
The Celtics play the Grizzlies tonight at TD Garden (7 p.m.), while the Patriots head to Kansas City to play the Chiefs at 6:40 p.m. on Sunday in the AFC Championship game.
Charles Barkley was not a fan of Kyrie Irving's admission: Celtics guard Kyrie Irving recently called LeBron James to apologize for his lack of reception to James' attempts at leadership while a member of the Cavaliers. Irving said that he called James because "he's been in this situation."
The way Irving framed it didn't sit well with Charles Barkley.
"I didn't like it at all," Barkley said Thursday night on TNT. "It seemed like he was saying, 'We're losing because of these guys. They're young, they don't know how to win.' They made it to the Eastern Conference Finals without him last year. You don't have to tell people you're a leader. Just be a leader."
Irving has offered other recent sound bites regarding the team's chemistry and inconsistency. Other Celtics haven't always seemed to agree with the 26-year-old's assessments.
More from Boston.com:
Alex Cora is giving his White House visit some additional thought: Though he continues to say that he will be part of the Red Sox White House visit (scheduled for Feb. 15), Boston manager Alex Cora – a Puerto Rico native – revealed that he still has doubts.
"Right now I can say yes," Cora explained. "It might change tomorrow."
The Boston Globe's Peter Abraham reported that Cora is concerned about Puerto Rico's ongoing recovery from the devastating effects of Hurricane Maria in 2017, and the federal government's financial support.
Coverage of Robert Kraft buying the Patriots from when it happened in 1994:
???·??????

1. having or showing knowledge of events before they take place
2. Robert Kraft on Jan. 21, 1994, 25 years ago this Monday pic.twitter.com/0jwzhSEom2

— New England Patriots (@Patriots) January 18, 2019
Kevin Garnett is trying to help the WNBA get its due: Former Celtic Kevin Garnett is the host of a TNT basketball segment called "Area 21." In a position where he can spotlight different athletes on TV, Garnett has hosted several WNBA players.
"The game of basketball has to be celebrated from both sides," Garnett told SB Nation's Matt Ellentruck. "You can't just tell one side of the story. I don't think the WNBA gets celebrated on the level that it should be, so I try to tell both sides, highlight both sides, give the women their due."
The underdog Patriots narrative 'must stop': The Ringer's Rodger Sherman took issue with the concept of Tom Brady and the Patriots as underdogs, even if technically, the Patriots are the underdogs Sunday against the Chiefs.
"But let's be clear," wrote Sherman, "While the Patriots might be underdogs on paper, they are certainly not underdogs in spirit."
Across the Atlantic, another Spygate: English soccer club Leeds United recently admitted to spying on their opponents, Derby County. Leeds' manager is well-traveled Argentinian Marcelo Bielsa, a "famously prickly genius." If that sounds a little familiar to Patriots fans, Bielsa has more than Spygate in common with Bill Belichick. [For the Win]
On this day: More than 500 days of "Deflategate" began in 2015.
Also, in 1973, the Red Sox made Orlando Cepeda the first free agent signing of a designated hitter. The DH rule, enacted by the American League for the start of the '73 season, provided a new career opportunity for veteran players. Cepeda, whose first Red Sox hit was a walk-off home run against the Yankees, never forgot what the new rule did for his legacy.
"The DH got me to the Hall of Fame," Cepeda said in 2013.
Daily highlight: Walpole native Chris Wagner scored the go-ahead goal for the Bruins on Thursday night. It's the 27-year-old's sixth goal of the season.
https://twitter.com/NHLBruins/status/1086093112697593856