Celtics
Al Horford on increased workload: "Feels good to have no restrictions."
The Celtics big man is feeling healthy again.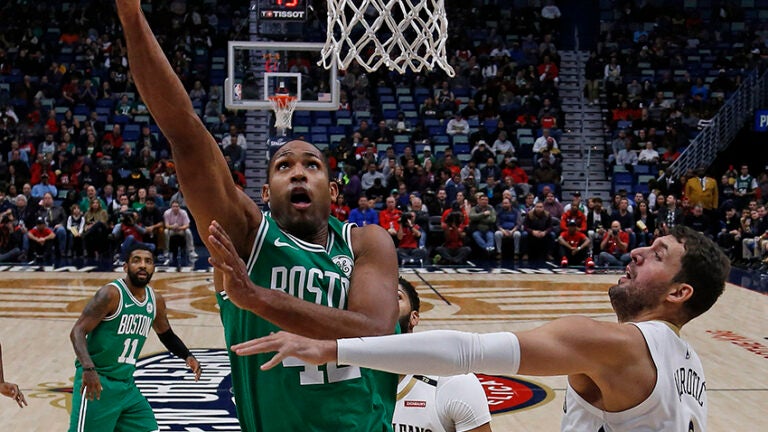 Al Horford is starting to get his rhythm back — and his time on the court reflects it.
The Celtics big man's minutes have been at their highest since returning from a knee injury that kept him out of a total of 10 games. Following the 107-99 win over the Miami Heat on Monday, Horford has now played 30 minutes or more in four of Boston's last six contests. Before then, he hadn't eclipsed the 25-minute mark since the Celtics played the Philadelphia 76ers on Christmas Day.
Al Horford doing it all ? pic.twitter.com/76DoHy3WTx

— Boston Celtics (@celtics) January 22, 2019
Now in the midst of a four-game winning streak, Horford is returning to form, as his 12 rebounds on Monday matched his season-best (Dec. 6 vs. New York).
"I've been feeling much better over the past couple weeks," Horford said. "Therefore, my minutes are also up and it just feels good to have no restrictions on the court. Longer minutes help me. I feel like it helps our team."
Most importantly, the Celtics want the 32-year-old fresh come playoff time.
"Looking at the big picture is how I was able to get through it," Horford added. "In the moment I want to be out there in the games, but at the same time we want to make sure there's no restrictions later in the season. I think we're over that and I can just continue to play."