Celtics
Brad Stevens and the Celtics recognize the greatness of the Patriots
"That's the kind of thing we're talking about with what the Patriots have accomplished."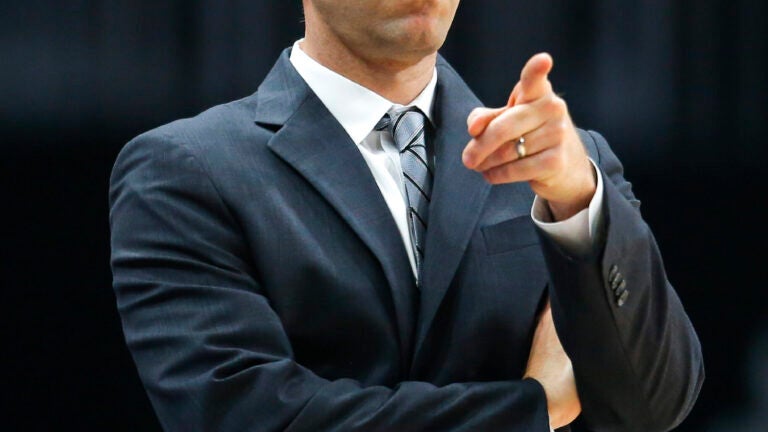 Following the Patriots' thrilling victory over the Kansas City Chiefs in the AFC Championship game Sunday, Celtics coach Brad Stevens joked the baby name selection process for his 12-year-old son, Brady, has panned out pretty well.
"It worked out great," Stevens said before tip-off between the Celtics and Miami Heat at TD Garden Monday.
Things, however, weren't always that way.
"It seems like a great thing now, but when we were at daycare and there were two Peytons next to him on the first day, it was a little bit rough when we lived in Indianapolis," said Stevens, who was born and raised in Indiana.
Despite his hometown allegiances, Stevens didn't hold back in his praise for the Patriots and what the team has accomplished not only this season but in years past.
"I was telling my son, 'You know, you're living the '60s Celtics, '60s and '70s UCLA,'" he said. "That's the kind of thing we're talking about with what the Patriots have accomplished."
Stevens called New England's most recent win "amazing" and highlighted the group's "dedication to doing every little thing" along with its "ability to just stay the course with connectivity."
"It was clear as day that they had a plan of attack, that they all knew the plan of attack, and they stuck with it — no matter what happened," Stevens said. "That was an amazing game. It was fun to get a chance to watch it."
Celtics forward Al Horford also tuned into Sunday's game, telling reporters after the Celtics' 107-99 win over the Heat that he was "very stressed" in the final moments of the overtime contest.
"The will of those guys is unbelievable," he said.
Go Pats!!!! What a game ??#SuperBowl53

— Al Horford (@Al_Horford) January 21, 2019
Even visiting coach Erik Spoelstra couldn't help but acknowledge the electrifying performance.
"You can't even write a script for that," Spoelstra said. "You get into the last two minutes and watch greatness and excellence like that, it seems like you're watching a rerun to a movie under the highest stakes, pressure, all those things. I just enjoyed watching the sideline when they showed a picture of [Tom Brady] and it just looked like he was Buddha on the mountaintop in zen getting ready for his next push. I can't say I was rooting for them, but you respect it."