Celtics
Kyrie Irving is officially named an All-Star Game starter
Because of the way the teams are chosen, he could end up playing with LeBron James.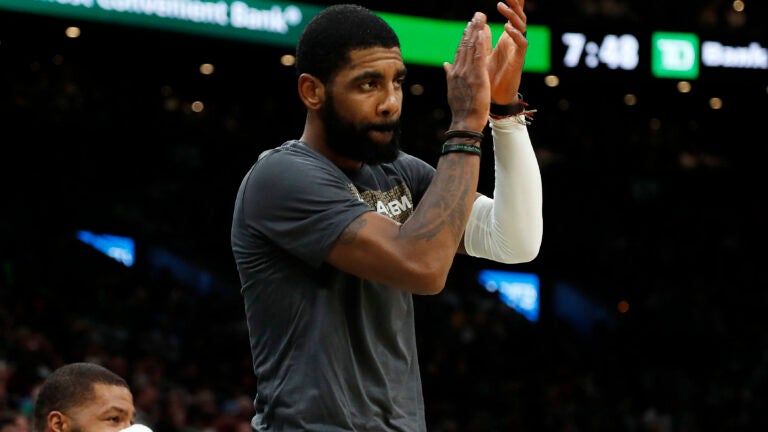 In news that won't come as a surprise to fans who have kept tabs on the voting process – or watched him play this season – Celtics point guard Kyrie Irving was officially named an All-Star Game starter Thursday night.
Irving, who's averaging 23.5 points, a career-high 6.9 assists, and a career-high 4.8 rebounds per game, earned the most votes among East guards. He joined Giannis Antetokounmpo, Kemba Walker, Kawhi Leonard, and Joel Embiid as East representatives.
LeBron James will captain the Western Conference, and Steph Curry, James Harden, Paul George, and Kevin Durant were also chosen to play in the game.
As captains, Antetokounmpo and James will pick their teams from a group that includes the eight other starters and seven reserves from each conference. The NBA will announce the reserves, chosen by coaches, next Thursday. Jayson Tatum, who finished fourth among Eastern Conference frontcourt players in the fan/player/media vote, is in the running.