Celtics
The Hayward family welcomed its third daughter on Thursday
"Yesterday was a special day."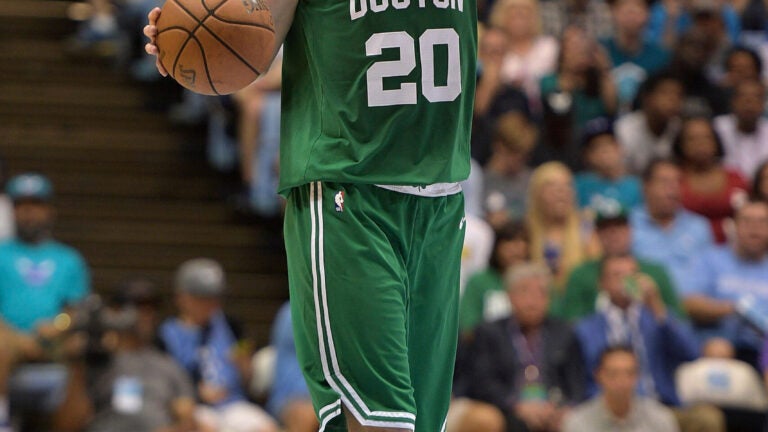 Celtics forward Gordon Hayward and his wife, Robyn, announced the birth of their third daughter, Nora Mae, Friday.
According to Robyn's Instagram, Nora was born on Thursday, which was a little past her due date but "worth the wait." Hayward had missed the Celtics' game in Atlanta last Saturday in anticipation of the baby's arrival.
"Nora Mae was a little stubborn on wanting to join us," Robyn wrote.
The Haywards have two other daughters: Bernie, who turned three years old in June, and Charlie, who turned two in July.
https://www.instagram.com/p/BtEDl4qhxDi/