Celtics
Kyrie Irving (hip) out tonight vs. Nets
Irving is day-to-day.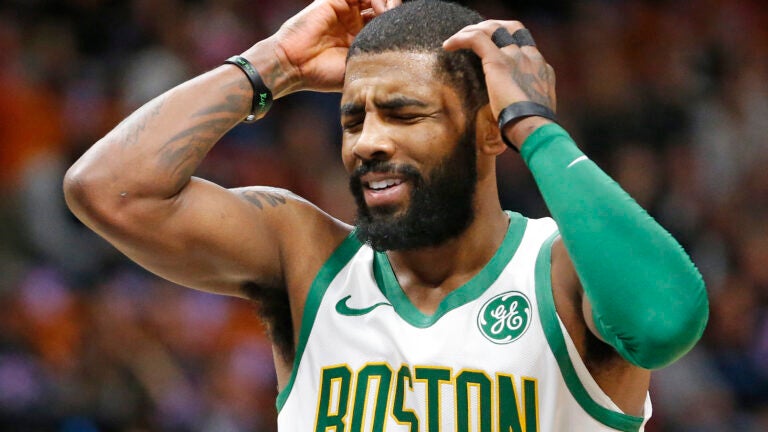 Celtics guard Kyrie Irving will not play against the Brooklyn Nets on Monday night and is considered day-to-day with a sprained hip, according to head coach Brad Stevens.
Monday's scratch will mark Irving's second absence in three games.
"[Irving] actually felt better yesterday, but woke up stiff and sore today," Stevens said. "I think it's from a fall in the first half of the game against Golden State. Don't think it'll be anything long-term but certainly be day-to-day this week, so we'll see after tonight how he feels tomorrow."
Terry Rozier will get the start in place of Irving. Rozier scored 26 points, including 22 on eight-of-eight shooting in the first half of his last start against the Cleveland Cavaliers on Wednesday night.