Celtics
Kyrie Irving will star in and produce horror film about a hotel that's rumored to be haunted
"It was clear this was a story really exciting to him."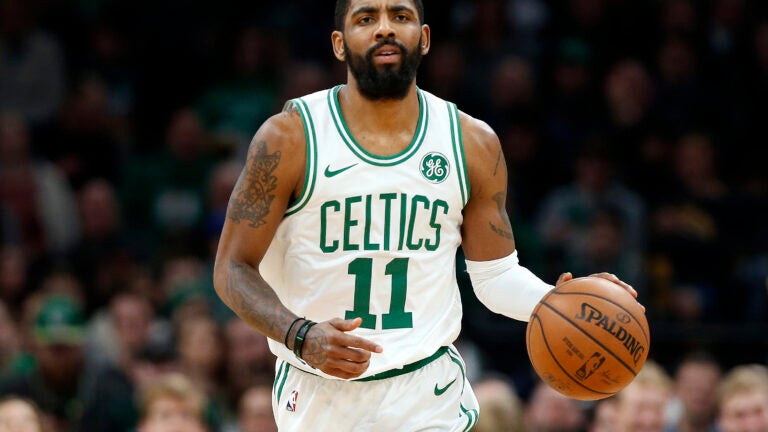 Celtics point guard Kyrie Irving is about to have another busy offseason.
Irving will star in and executive produce an upcoming untitled horror movie about a rumored-to-be-haunted hotel in Oklahoma City, Imagine Entertainment confirmed to the Boston Globe Tuesday. The news was first reported by Variety on Monday.
"Having had my own interesting experiences at the Skirvin Hotel, I connected with this idea immediately,'' Irving told Variety.
Working with the Players' Tribune, film producers Brian Grazer and Bobby Cohen approached Irving about the concept not only because of his personal encounters with the hotel but also because of his role in "Uncle Drew'' this past June. After starting as a series of extended Pepsi commercials, the concept was transformed into a 103-minute feature film starring Irving and other NBA and WNBA players.
A diehard basketball fan himself, Cohen told the Globe he thought Irving was "great'' in "Uncle Drew'' and called the six-time NBA All-Star "unbelievably appealing.'' Together, the pair will produce the upcoming Imagine Entertainment horror film with Grazer.
Cohen said Irving will be the only basketball player in the upcoming movie.
"It was clear this was a story really exciting to him,'' Cohen said. "A lot of athletes say they want to be in a movie, and even if it's well-intentioned, it ends up being kind of a goof. I knew Kyrie was taking being an actor seriously.''
The group has plans to shoot during the offseason, with a trip to Oklahoma potentially on the docket. The movie does not yet have a release date.