Celtics
Anthony Davis Sr. says he doesn't want his son to play for the Celtics
"There's no loyalty."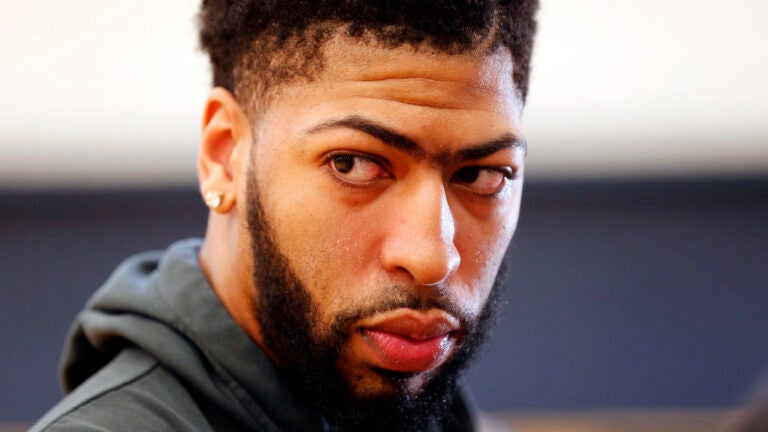 Anthony Davis to the Celtics?
No thank you, says Anthony Davis Sr.
"I would never want my son to play for Boston after what they done to Isaiah Thomas," Davis Sr. told ESPN's Ramona Shelburne on Friday. "No loyalty. Guy gives his heart and soul and they traded him."
Davis Sr. is, of course, referencing the Celtics' decision to include Thomas in a trade package for All-Star point guard Kyrie Irving in August 2017. Just a few months prior to the blockbuster deal, Thomas had led the Celtics to the Eastern Conference Finals in an emotional playoff run that ended unceremoniously at the hands of LeBron James and the Cleveland Cavaliers.
During Boston's first-round series against the Chicago Bulls, Thomas lost his sister, Chyna, in a car accident, and during the conference finals, he re-aggravated a hip injury that would later sideline him for the final three games of Boston's postseason.
Davis Sr. seemed to indicate the treatment of Thomas was not an isolated incident, telling ESPN he's "just seen things over the years with Boston." He noted, however, that his thoughts are his own — and not his son's.
"This is just my opinion, not Anthony's," he said.
Davis publicly requested a trade from the New Orleans Pelicans earlier this week. The Celtics are expected to be fervent in their pursuit of Davis, though, as long as Irving is on their roster, they can only make an offer after July 1.