Celtics
Kendrick Perkins, Eddie House to join Ice Cube's BIG3
Perkins and House were both a part of the 2008 championship squad.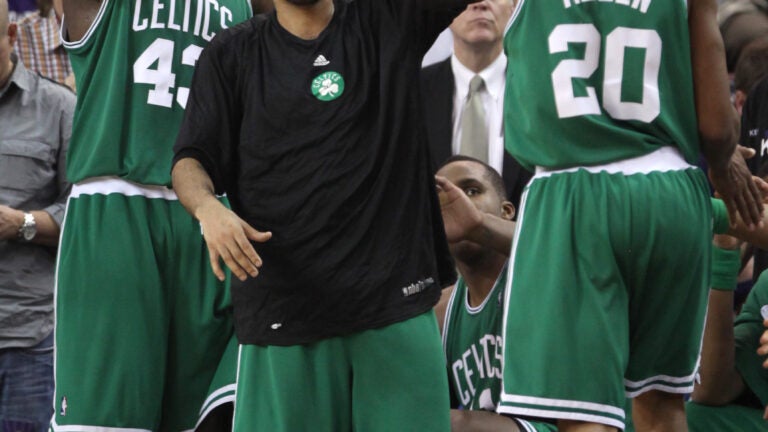 A couple of familiar faces are returning to the basketball court this summer.
Former Celtics Kendrick Perkins and Eddie House have entered the BIG3 draft pool for the 3-on-3 league's upcoming season. Perkins expressed interest in inking an NBA contract this year and even spoke to Boston's president of basketball operations Danny Ainge in November, but remains unsigned, while House's 11-year career ended in 2011. Both were part of the Celtics' 2008 title team. 
Founded by rapper Ice Cube, the BIG3 is an opportunity for ex-NBA players to extend their playing careers. In its third season, the league has expanded from eight to 12 six-person teams and will host games two nights a week in 18 cities. (It stopped at TD Garden last August.) Several former Celtics — including Marcus Banks, Glen "Big Baby" Davis, Ricky Davis, Ryan Gomes, Nate Robinson, and Brian Scalabrine — played in the league last season, and one, Gary Payton, coached.
In addition to Perkins and House, other notable names set to join the BIG3 include former Washington Wizards point guard Gilbert Arenas, 2011 Sixth Man of the Year (and former Rhode Island Ram) Lamar Odom, and the first overall pick in the 2007 NBA Draft,
https://twitter.com/thebig3/status/1090689771104432128