Celtics
Jaylen Brown elected vice president of NBPA
Brown will begin his 3-year term immediately.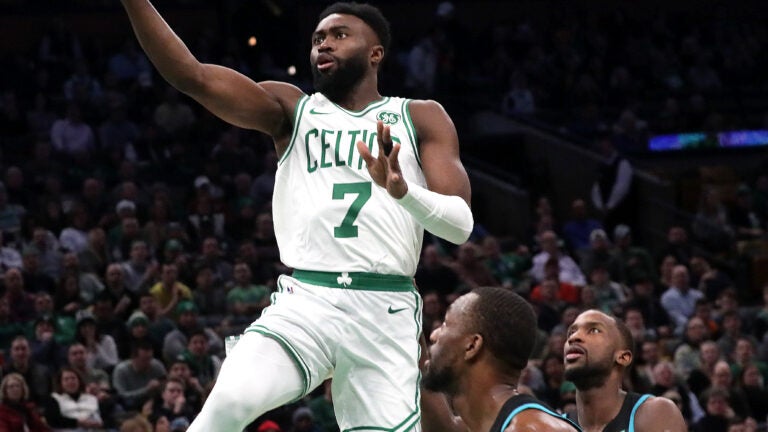 The National Basketball Players Association announced on Monday that Celtics forward Jaylen Brown was elected as a vice president and will serve his three-year term on the Executive Committee. The 22-year-old had formerly acted as the alternative Boston Celtics player representative.
Andre Iguodala of the Golden State Warriors was elected First Vice President of the NBPA, replacing LeBron James of the Los Angeles Lakers whose four-year term had just expired.  In addition to Brown, Malcolm Brogdon of the Milwaukee Bucks and Bismack Biyombo of the Charlotte Hornets were all elected to serve as vice presidents on the Executive Committee. The three replace Carmelo Anthony, Stephen Curry and Iguodala.
NBPA Vice President: Jaylen Brown

Formerly acting as the alternative @celtics Player Representative, @JaylenBrown has just been elected as an NBPA Vice President and will now serve his 3-year term on the Executive Committee. pic.twitter.com/0yLgc6cxra

— NBPA (@TheNBPA) February 18, 2019
"Malcolm, Jaylen, and Bismack have all shown a great commitment to the union since they arrived in the league," said NBPA President Chris Paul. "I have no doubt they will bring a fresh perspective and passion to the Executive Committee and I am excited to start working with them."
Along with Paul (president), the other members of the Executive Committee include Anthony Tolliver (secretary-treasurer), Pau Gasol, CJ McCollum and Garrett Temple (vice presidents).